The story of Claudine, a Tutsi survivor
After nearly 20 years, deep-rooted trauma from the Rwandan genocide still haunts many people.
Through our reconciliation work in Rwanda, we bring together victims and perpetrators of the genocide by providing microfinance, trauma counselling and dialogue clubs.
This programme helps the communities to move forward and rebuild their lives together, avoiding the risk of renewed conflict.
Claudine's story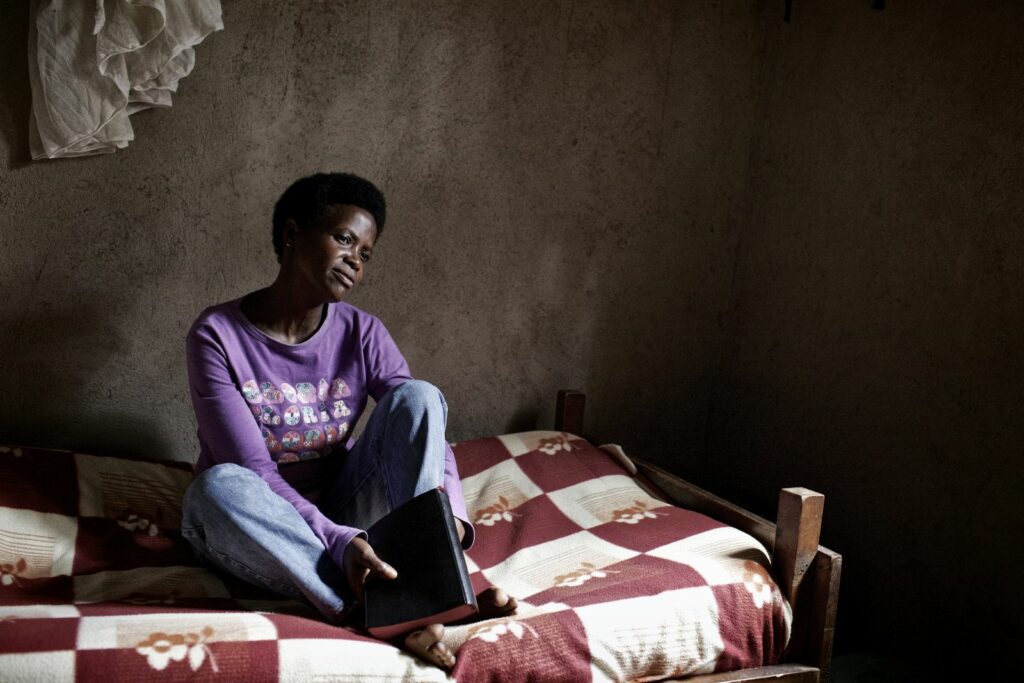 Claudine is 41 years old.
"Before the genocide I lived with my parents, and 10 brothers and a sister. We were a happy family.
"I witnessed the killing of my entire family as the militia attacked them viciously with their panga (machetes).
"The Interahamwe (Hutu paramilitary organisation) kept me alive for their sexual entertainment. I was abused daily by so many men that I lost count. Rape is the most humiliating experience because it also creates eternal shame. When the war ended, I wanted to end my life – there was nothing to live for. My entire family were murdered, my family destroyed.
"My life was empty. The poverty was terrible as there were days there was no money for food so I went to sleep in pain, in hunger.
"After a few months I searched for a job, I needed to find a way to survive. My first job was as a builder's helper, which I have stayed with.continue to do.
"In my village, the project organised a meeting for both survivors and perpetrators so we would gain insights into all our combined needs. The dialogue was enlightening because we learned that we had shared problems, no matter our ethnic background – Hutu or Tutsi.
"Two years ago I joined the Dialogue Club.
"The trauma programme was invaluable. It helped me understand how to manage the loss, and let go of anger."
Read other inspiring stories of Rwandan people rebuilding their lives after the genocide:
For the 25th anniversary of the Rwandan genocide against the Tutsi we revisited people who have been part of our reconciliation project to see how they are continuing to rebuild their lives after the genocide and how they are now helping to build peace in their communities. Read their stories here.