Tunisia
In Tunisia we support the democratic transition process by promoting the inclusion of excluded and marginalised groups.
We support political, economic, social and cultural rights, including the respect of human rights, the access to health, water and education by promoting participatory local democracy in marginalised areas.
We have sub-national offices in the governorate of Kasserine in the centre-west and in the governorate of Tataouine in the south-east, in addition to our Tunis national office. We focus on the local level in marginalised regions and our presence on the ground offers a depth to our projects and has facilitated the development of partnership with a wide variety of actors such as local authorities, youth and civil society organisations.
We support a peaceful democratic transition in Tunisia guaranteeing the inclusion of excluded and marginalised groups. Our work adopts a bottom-up approach involving disadvantaged groups, particularly youth and women, to increase their capacities to constructively engage on public policies and advocate for economic, social and political rights.
We have been working in Tunisia since 2012.
Conflict context
More than a decade after the 2011 revolution, many of the social and economic root causes remain unchanged – as deep social, regional and generational inequalities have been unaddressed by successive governments.
Working class neighbourhoods and border regions are particularly disadvantaged, and experience high rates of school dropouts, unemployment, and the erosion of public services.
Marginalisation reveals its strongest impacts amongst women and young people. Half of young people aged between 18 and 29 are deprived of health coverage, according to a recent Alert study conducted in the three marginalised regions of Tataouine North, Kasserine North and Kabbariya. This is holding back a large portion of youth from accessing their constitutional right to healthcare. Hard security governance and violence by security forces also remains a major concern, especially for youth.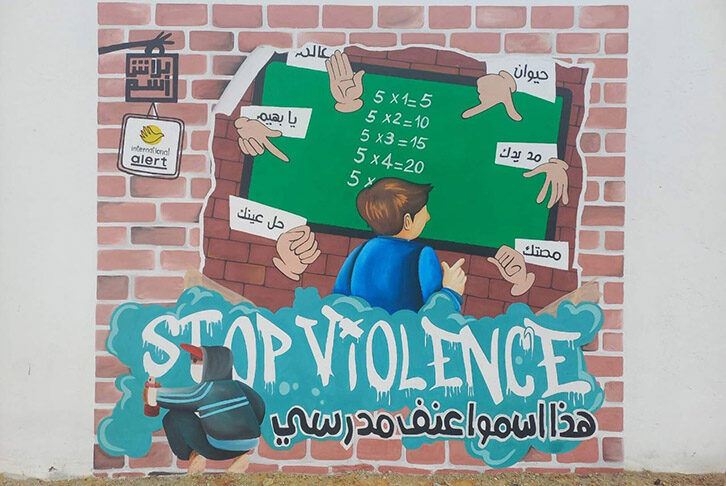 Voices of change: Young Tunisians speak out against violence
Young people in marginalised working-class suburbs of Tunis have been speaking up about the violence they face every day, through a creative arts project featuring a short documentary, graffiti works and a rap song and video.
Get in touch with our Tunisia team