Preventing gender-based violence
Violence against women and girls (VAWG) is a product of a complex interaction of social, cultural and economic factors.
It is exacerbated during armed conflict, but gender analysis of violence reveals many women and girls experience violence before, during and after armed conflict, particularly in domestic spaces. The phenomenon of VAWG must therefore be conceptualised as a continuum.
Our VAWG prevention work in fragile and conflict-affected settings identifies drivers of domestic violence and inter-partner violence (DV/IPV), of sexual and gender-based violence (SGBV) and discrimination against persons living with disabilities. These drivers include patriarchal gender norms in societies where leadership is reserved for elders, which expect subservience and acquiescence from younger women, high levels of social control in policing of these norms, acceptance of violence, economic and related psychological stress, links between food insecurity and DV/IPV, women's lack of mobility and substance abuse. All of these can be interlinked and mutually reinforcing.
Our SGBV work promotes peace by recognising interpersonal relationships as embedded in a broader familial context and that constructive change can have far reaching consequences beyond the family. By changing oppressive gender norms and attitudes, we can reverse the normalisation of dysfunctional violence. Intergenerational transmission of violence sees violence spread both vertically from parent to child and horizontally across societies, making the pattern an important arena for peacebuilding interventions.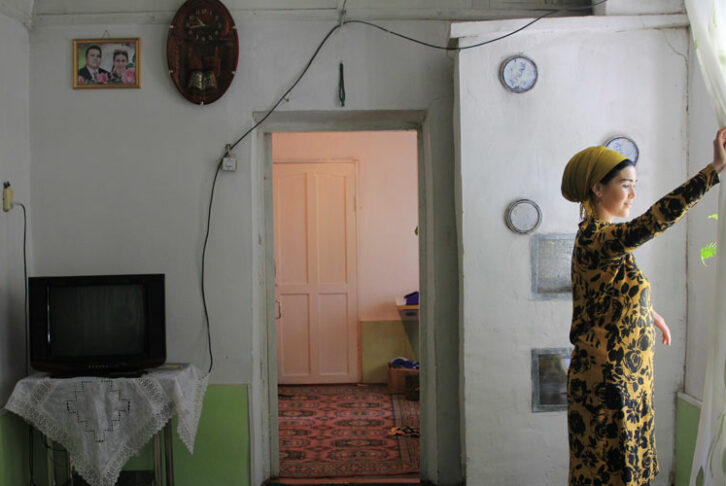 Tackling violence against women: lessons from Tajikistan
By fostering financial independence and providing tools to resolve conflict help Tajik women at risk of gender-based violence be seen as valued members of society as well as challenge the social norms towards violence against women and girls.
Contact our team
Partnerships and collaboration at the local, national and international level are central to our peacebuilding work. We'd love to hear from you.
Explore our other areas of expertise
Our approach