DRC
We have been supporting peacebuilding and conflict prevention in eastern Democratic Republic of Congo (DRC) since 2010.
Our programmes contribute to increasing inclusive peace processes and decision making, building social cohesion, and improving analysis and understanding of conflict dynamics.
To achieve this, we work on key themes including youth leadership in governance and peacebuilding, democratic dialogue between communities and leaders, reducing natural resource management related conflict, strengthening regional social cohesion through cross-border trade, and engaging the private sector in promoting peace and equitable economic development.
We provide training to and support grassroots groups to influence high-level decision making. We work with communities to understand the conflict dynamics that they contend with, develop local solutions to build trust and prevent conflicts escalating, and communicate their vision for peace to high-level decision makers.
We also work with the government of DRC and its international partners to push for analysis driven policy making that responds to the needs of men, women and young people most affected by conflict.
Conflict context
Eastern DRC holds enormous economic and social promise as the country strides towards a more stable and prosperous future. However, decades of war and conflict have hampered development efforts and created deep seated mistrust between communities and their leaders.
State institutions are shells of public administration, unable to finance services or pay civil servants. Corruption is endemic; political and economic actors protect their interests through mafia networks where power and violence intersect to the detriment of development. The scale of human rights abuses – committed by state and non-state actors alike – has long been documented but continues with impunity. And after years of humanitarian aid, a culture of dependence has set in undermining the active role needed by civil society to push forward a common peace agenda and hold leaders to account.
Economic, security and political dynamics straddle the country's porous borders. DRC's neighbours have very significant influence over security dynamics and routinely intervene to protect their national interests. This contributes to entrenched suspicion between communities across borders, fuelled by rumour.
Many turn to alternative means to "secure" themselves, including joining armed groups, who promise to meet their basic needs.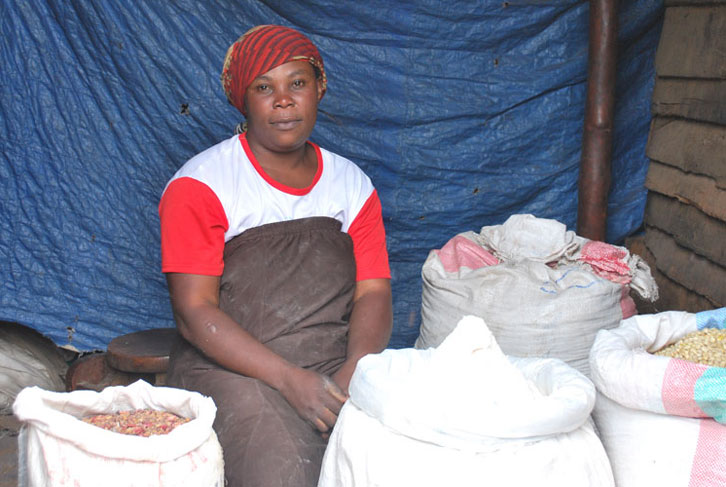 Women traders building peace across borders: Safari's story
"As a cross-border trader, my work allows me to build a peaceful future and to help contribute good things towards society," says Safari.
Get in touch with our DRC team