Conflict-sensitive media
The media plays a vital role in communicating, telling stories, holding those in power to account, sharing experiences and building a common imagination for good or for bad.
The platforms we use, along with the messages shared through the media, have a significant impact on our societies. Whether in print or online, the media can be an enabler of political agency and a positive social connector fostering an environment of freedom of speech and accountability. However, it can also be a driver of polarisation, hate speech and violence, with freedom of expression undermined by politicisation, journalist intimidation and elite dominance of the industry.
We are working to reduce media rights violations and promote press freedom as well as to understand the threats and opportunities social media brings to fragile and conflict-affected settings. In Nepal, our projects trained journalists on basic concepts of journalism, gender equality and social inclusion, journalists code of conduct, and conflict-sensitive media using innovative mentor-based training methods, leading to a more inclusive media sector. We harness offline and online media as a tool to reduce conflict and build peace through dialogues, advocacy, awareness campaigns and trainings among journalists, policymakers, and civil society. With international partners we are increasing our engagement to support the development of responsible social media in conflict settings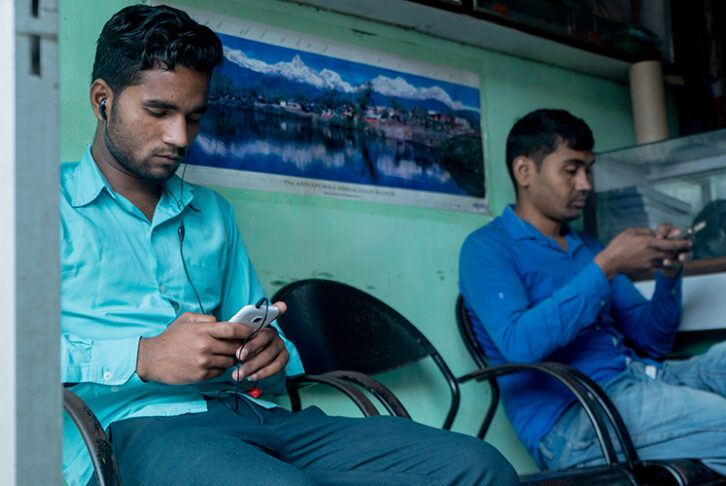 Does the growing influence of YouTube and other new media support or threaten press freedom and peace in Nepal?
Contact our team
Partnerships and collaboration at the local, national and international level are central to our peacebuilding work. We'd love to hear from you.
Explore our other areas of expertise
Our approach