Voices of change: Young Tunisians speak out against violence and advocate for policy reform
Young people in marginalised working-class suburbs of Tunis, the capital of Tunisia, have been speaking up about the violence they face every day.
Through a creative arts project featuring a short documentary, 'In Their Eyes' (watch below), graffiti works and a rap song and video, they have been raising their voices to advocate for change with local authorities.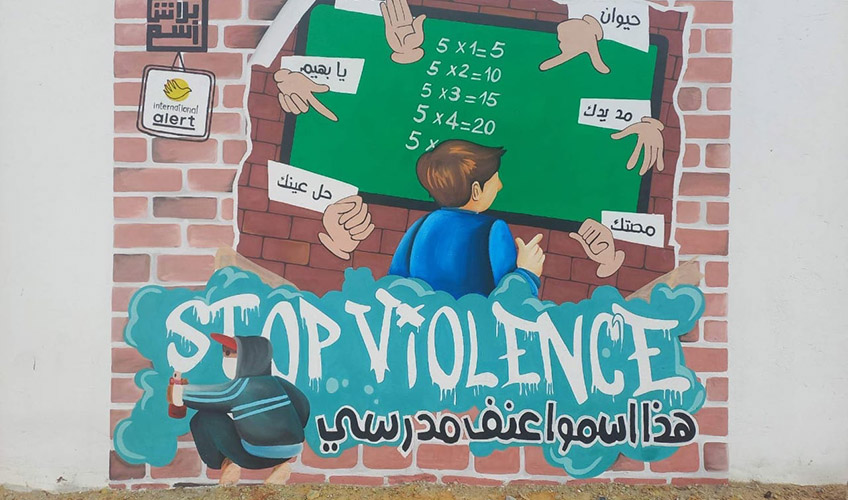 The young people taking part in the project, who live in the neighbourhoods of Ettadhamen, Douar Hicher, Sidi Hassine and Fouchana, are challenging public perceptions about them and taking a stand against the violence they face.
These artistic works deal with violence as a complex and multifaceted phenomenon. They look at economic, social and environmental violence as well as other manifestations, such as stigma or violence in the workplace and gender-based violence. They also consider the deterioration of public transport and pollution.
Cut off from access to jobs, transport and local opportunities, stigmatised by employers in surrounding districts who won't hire people from their areas, facing violence in the streets – including gender-based violence – and without access to entertainment or training, young people in these regions find themselves closed in with nowhere to go.
Without a doubt, workers in Fouchana face additional barriers affecting employment levels due to negative stereotypes of young people living in marginalised neighbourhoods

Ibrahim al-Majri, a young man from Fouchana
Watch their story:
We worked with the young participants to identify the issues they wanted to highlight and they then went on to co-direct, film, produce and speak in the documentary, and use photography and graffiti to creatively express the issues and change they want to see. The documentary was written and directed by Heifel Ben Youssef.
This experience will open up new opportunities for the future and enable them to take effective social action to improve life for themselves and their peers. The creative works will now be used by civil society as advocacy tools.
At an event in Tunis on 24 February entitled 'Multifaceted violence against youth: Artistic expressions from working-class neighbourhoods', we were joined by the young people together with local authorities and others in their communities to talk about violence and what can be done to address it.
The youth participants have also appeared on national radio and international TV programmes on the subject, including Africanews and France24, opening up the conversation more widely.
I encourage people to keep chasing their dreams, even in the toughest of circumstances. Let there be shortages of basic food produce – we will live by bread alone if we must, but never give up on our dreams.

Taher Sherni
These activities are part of the project, 'Preventing institutional violence against youth in marginalised neighbourhoods', funded by the Swiss Department of Foreign Affairs, which aims to address violence between and against youth in the working-class neighbourhoods of Ettadhamen, Douar Hicher, Sidi Hussein and Fouchana.
We have been working in marginalised neighbourhoods in Tunisia since 2014 to support economic and social rights, promote youth participation in working-class areas and the interior regions of the country, develop local participatory democracy mechanisms and pilot projects in the social and solidarity economy (i.e. those that prioritise social profitability).
Young people in working-class neighbourhoods and the interior regions of Tunisia are an especially critical demographic to focus on for peacebuilding because all our research clearly demonstrates that youth are subject to additional forms of inequality, disadvantage and marginalisation.