The story of Patricia and Aloys, a survivor and perpetrator of the Rwandan genocide
After nearly 20 years, deep-rooted trauma from the Rwandan genocide still haunts many.
Through our reconciliation work in Rwanda, we bring together victims and perpetrators of the genocide by providing microfinance, trauma counselling and dialogue clubs.
This programme helps the communities to move forward and rebuild their lives together, avoiding the risk of renewed conflict.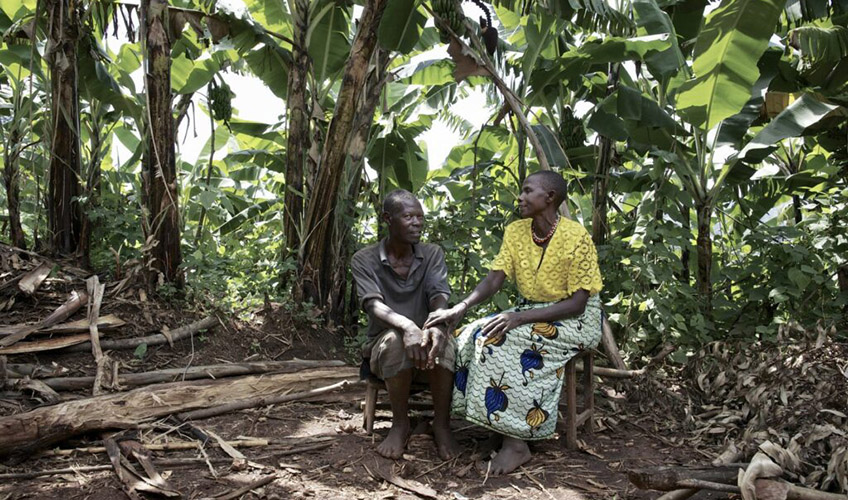 The story of Patricia and Aloys
How does one survive a genocide that claimed the lives of your family, friends and neighbours? How does one piece a life back together and forgive the very people who took part in the killing?
Patricia knows how. At the beginning of the war, Patricia found many of her family members hacked to death in their own home. Seeing her four-month niece lying next to her mother, she picked her up and ran toward the border of Burundi. Along her escape, Patricia was attacked by local Hutus. She managed to survive by pretending to be dead.
They slashed my body with pangas [machetes], and broke my shoulder. I was in agony but I held on to the baby
But even after the war, things remained desperate. "My house was stolen, and the cattle had been butchered. I had nothing."
Patricia says she joined one of Alert's dialogue clubs to find solace, and says trauma counselling has been especially helpful because she was able to process her feelings about the genocide. Moreover, she was finally able to sit down with her neighbours, some of whom were perpetrators during the genocide.
"The training helped me realise there is no future for peace unless I can live in peace with my neighbours, even if they participated in my attack during the war," she told us.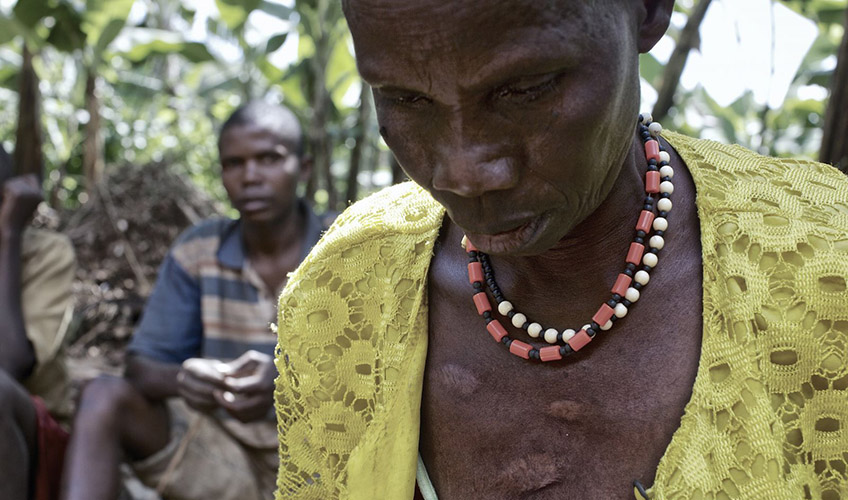 Aloys is one of the men who attacked Patricia. He says he joined other Hutus in the slaughter because of "pure greed, jealousy and stupidity".
Aloys was jailed for eight years, and served part of his sentence in community service. After returning to his village, he faced shame and isolation. He also lived in fear of revenge from surviving family members. He learned about Alert's dialogue sessions from a friend. There, he was able to approach Patricia and acknowledge his wrongdoings:
They taught me how to approach survivors and ask their forgiveness. This has given me the dignity I lost when I was in jail
Impact
Since October 2010 an estimated 3,000 people have participated in the dialogue clubs. In addition, the programme has trained 64 facilitators who are overseeing clubs in 45 communities and 17 schools in eight areas across Rwanda, and more than 60 facilitators have graduated as trauma counsellors through clinically supervised workshops.
Gloriosa Bazigaga, International Alert's Rwanda country manager, says: "For there to be genuine reconciliation and a better healing process, it's crucial that people are given space to express their anger, guilt, fear and shame. It's through dialogue and communication that one party can understand the feelings and experiences of the other."
The dialogue clubs have created that space for many Rwandans. But talking is just the beginning of any healing process. Our microfinance schemes also help people like Patricia and Aloys by providing them with small loans, so they can set up businesses and support themselves and their families.
Before joining the programme, Patricia and Aloys would have never imagined they could live and work side by side. With your support, they are doing just that.
Watch a short film based on the incredible stories of Rwandan people still working hard to rebuild their fractured communities:
Read other inspiring stories of Rwandan people rebuilding their lives after the genocide:
For the 25th anniversary of the Rwandan genocide against the Tutsi we revisited a few people who have been part of our reconciliation project to see how they are continuing to rebuild their lives after the genocide and how they are now helping to build peace in their communities. Read their stories here.