The story of Monica, a Hutu survivor
After nearly 20 years, deep-rooted trauma from the Rwandan genocide still haunts many.
Through our reconciliation work in Rwanda, we bring together victims and perpetrators of the genocide by providing microfinance, trauma counselling and dialogue clubs.
This programme helps the communities to move forward and rebuild their lives together, avoiding the risk of renewed conflict.
Monica's story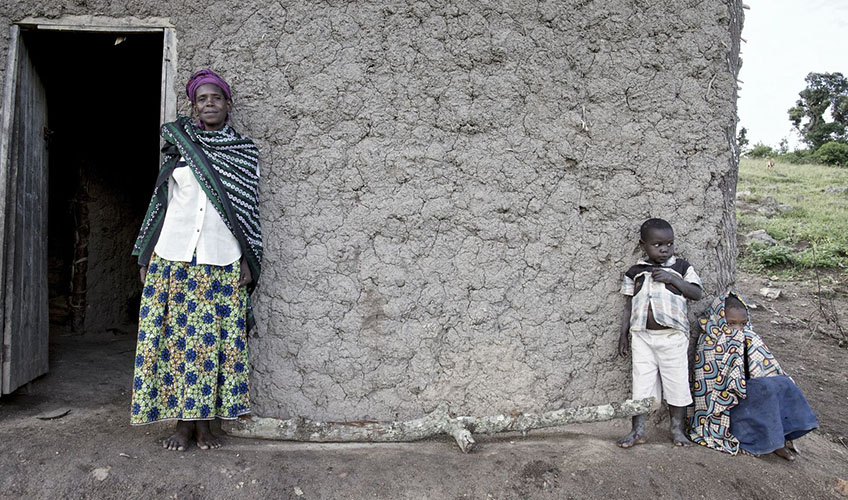 Monica is 50 and has two young children.
"I am a Hutu woman who was married to a Tutsi man. During the genocide my family was attacked by my brothers and father – they forced me to witness their slaughtering my six children and husband with pangas and traditional weapons to create the maximum pain. I can still hear their screams of pain and terror. My father was screaming at me that it was my fault the family was murdered because I married a 'snake', the local expression describing a Tutsi. I ran away to Tanzania where I lived in a refugee camp. My father was also there but we never spoke.
"All my brothers were in jail for the horrendous crimes they committed.
"The cause of the genocide was blind hatred, how else could a family murder their family? Even now, I do not understand hatred.
"The project dialogue club leader came to my house many times to convince me to join. I was living in a dilapidated house along the river in total isolation because I was betrayed by my family and rejected by my husband's family. Can you imagine my loneliness?
"After the trauma training I had the courage to call my brothers who were out of jail – initially it was unbearable to see them because the memories flooded back with enormous grief.
"I forced myself to go to the club, and with further counselling, I now understand why they committed murder and have forgiven them. The club members, Hutu and Tutsi built me a new home.
"My brothers were a part of the team. Without the club I would not be with my family. I am happy now."
For the 25th anniversary of the Rwandan genocide against the Tutsi we went back and visited Monica to find out how she was doing, five years on.
Read other inspiring stories of Rwandan people rebuilding their lives after the genocide: