(Re)building trust and accountability between citizens and states
One of the long-term impacts of the COVID-19 pandemic will be the extent to which it challenges the prevailing social contract between citizens and states.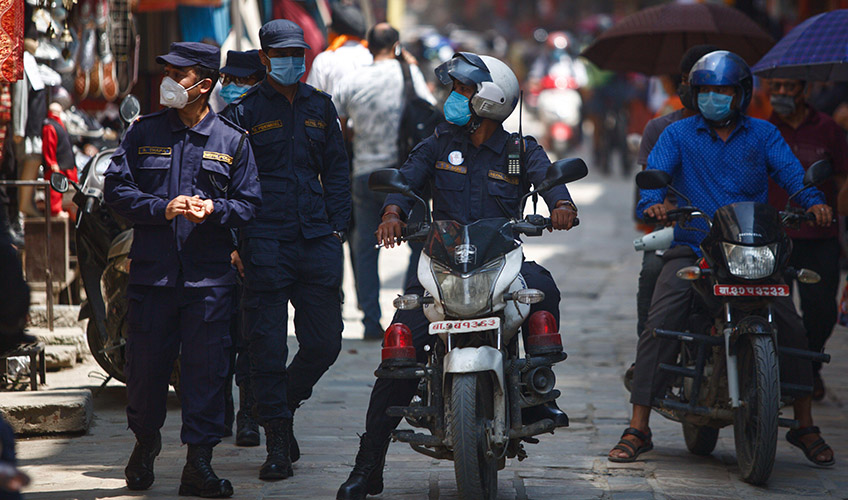 Across the world, we have witnessed an increased centralisation of state power in pandemic responses. In certain areas there have been heavy-handed security approaches alongside government human rights abuses and marginalisation of vulnerable groups, with particular risks posed for women.
Government responses such as these, combined with a significant economic downturn, represent challenges for the relationship between citizens and states, especially in countries undergoing political transitions.
When the crisis does subside, citizens' demands of their governments are likely to change and, in some cases, increase. Peacebuilders can help to voice these demands peacefully and create safe spaces for interaction.
This work in action
Security and justice in Nepal
Our Nepal team has worked with local partners, government stakeholders, security and justice actors, media and transitional justice actors in Nepal for over 15 years to support the voices of marginalised and vulnerable communities.
The team have sought to navigate the pandemic by taking advantage of opportunities for adaptation and innovation to continue providing peacebuilding impact throughout the period of confinement.
Together with their local partners, they have utilised tools such as radio shows to provide an inclusive space for community dialogue that remains accessible to those without internet access, alongside re-designing activities to enable local partners to effectively respond to the pandemic.
They also helped distribute hygiene kits to local police, who have been on the frontline of the COVID-19 response since the pandemic began. The kits have enabled community police officers to carry out their work to limit the spread of COVID-19 with safety and confidence.
Participatory local governance in Tunisia
Building on the success of the Citizen's Health Diagnostic Tool, our Tunisia team has been working with local civil society and partners to address social inequalities that have been highlighted throughout the pandemic. Together, they produced the social media campaign #Health_is_a_constitutional_right.
The campaign aims to guarantee citizens' rights to health through public policies and to support civil society to democratise health governance. Activities have included short-awareness raising videos shared across social media, virtual dialogues, work towards an online community evaluation of health provision and a real-time public health electronic platform.
---
Other ways to build positive peace in pandemic responses
This is just one of the ways to build positive peace in pandemic responses. You can read the other ways below.
Countering divisive narratives and building bridges across divides
Reducing gender inequalities through responding to COVID-19 and its impacts
Supporting conflict-sensitive public health and humanitarian responses, alongside long-term recovery interventions
Using evidence to inform short- and long-term responses to COVID-19 and conflict
---
More about the Community Score Card: