Conflict in the waiting room: Syrian refugees and Lebanon's struggling healthcare sector
There are over 1.1 million Syrian refugees registered in Lebanon. In a country of just 4.5 million people, this influx is placing a massive strain on the national healthcare sector. It is also creating increasing tensions between the local population and their new neighbours from Syria.
Lana Khattab from peacebuilding charity International Alert and photographer Nadim Kamel visited healthcare centres across south Lebanon in September 2014 to see the effects first hand.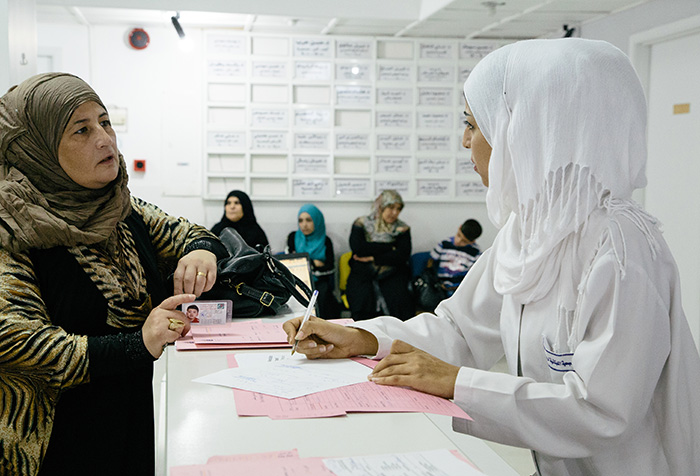 With so much international aid going to help Syrian refugees in Lebanon, many Lebanese feel unfairly treated. The difference in the fees Lebanese and Syrians are charged for medical consultations is a particular sticking point, says Najwa, a nurse in a health centre in Sarafand, 60km south of Beirut. "Our Lebanese patients sometimes tell us, 'Consider me a Syrian,'" she says. With insufficient funding, the United Nations refugee agency (UNHCR) and its partners are struggling to provide for all vulnerable refugees and also assist the most vulnerable Lebanese.
"For the past 20 years we Lebanese got used to dealing with emergencies," says Rajaa, head of a health centre in Bazourieh, south Lebanon, "but we have been in a state of emergency for over two years now. It has lasted too long … We could not believe how many Syrian patients we received [at first]. Our waiting rooms were full. They were standing in the kitchen, on the balcony, everywhere … It's less chaotic now, but my staff are overworked and we still get around 60–70 patients a day, most of whom are Syrians."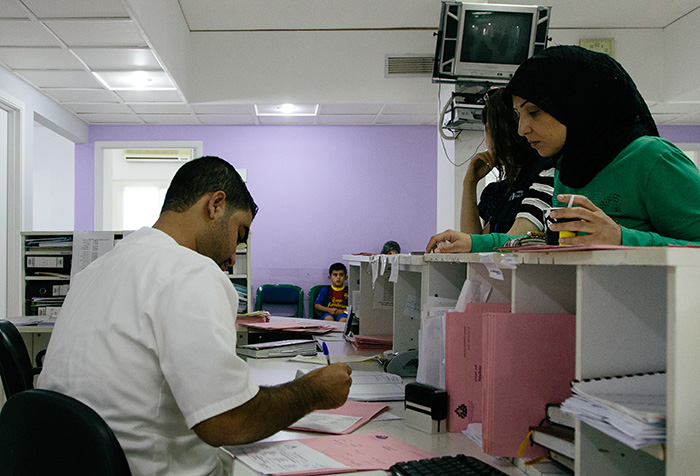 Many Lebanese patients complain that medicines are being reserved for the Syrian refugees. It is an accusation verified by nurses in several clinics we visited. Because the medical supplies are funded separately, when a clinic runs out of medicine for the Lebanese they can't tap into those meant for the refugees.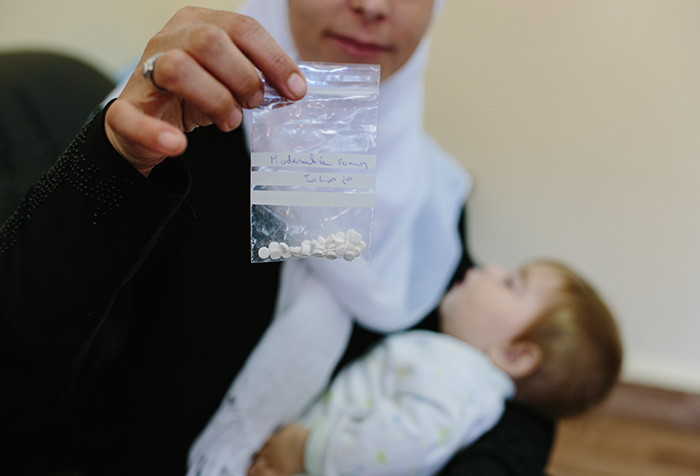 Yet Syrians also report feeling sidelined. "Sometimes we can see the medicine stocked in piles on the shelves, but the health workers tell us … we need to buy from outside, which is expensive," says Fatima*, who frequently visits the clinic to get medication for her mother-in-law.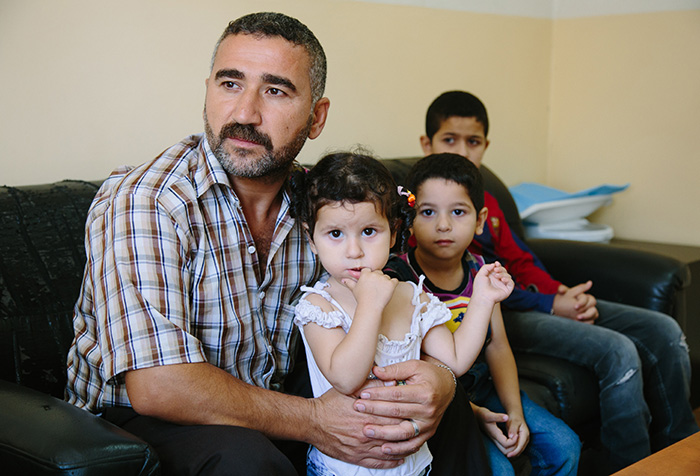 Khaled*, a Syrian refugee who has been living in Lebanon with his wife and five children for two years, highlights another challenge related to the privatisation of healthcare. "Two weeks ago, my youngest daughter split her lower lip and it needed stitching. I went to a health centre in Tyre at 11pm at night and the first thing they asked me was whether I had $50, otherwise they could not treat her."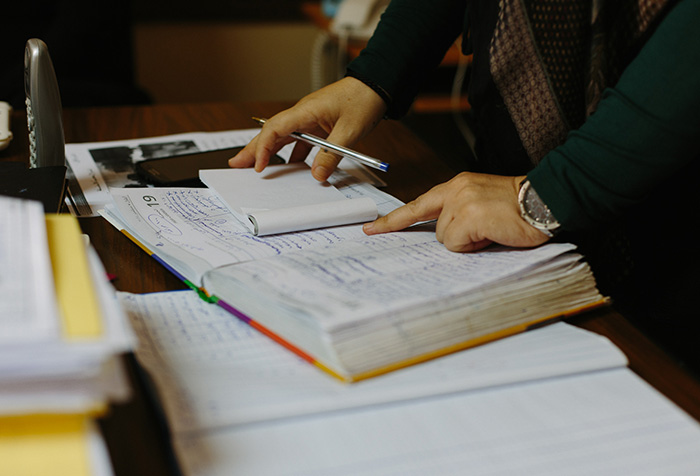 Over the past few years, health workers have introduced a range of informal changes to keep their Lebanese patients and avoid confrontation with the Syrian refugees. One of them is to fast-track Lebanese patients through queuing and appointment measures, so they don't have to wait behind Syrians.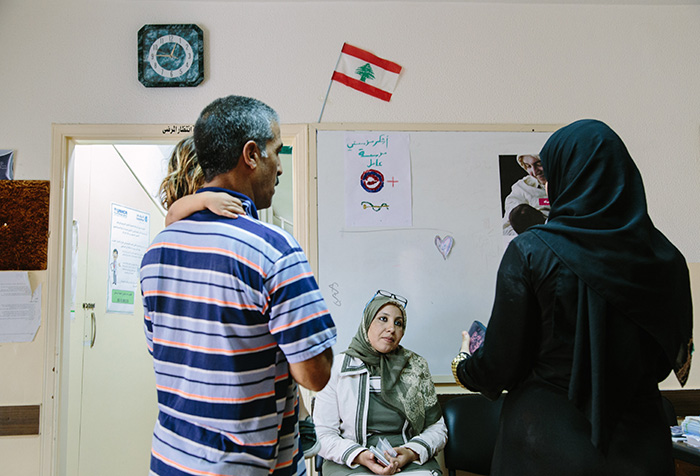 Other health centres have begun separating their patients. "Our Lebanese patients don't like to sit in a waiting room full of Syrians," says Manal*, a nurse at Bazourieh health centre. "Because most of our patients are now Syrian, we sit them in the big waiting room and the Lebanese wait in the small waiting room."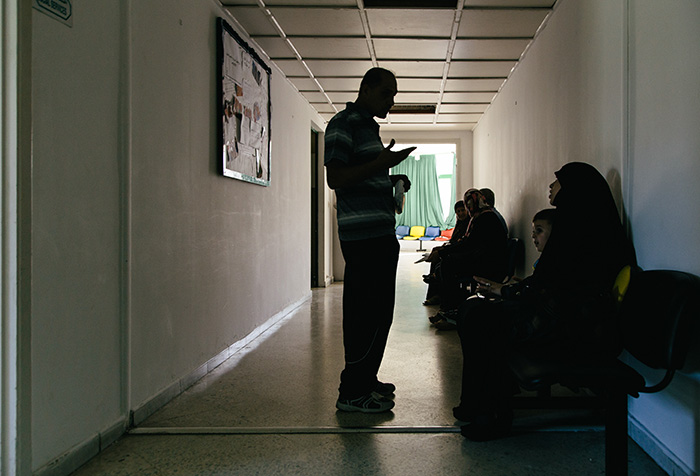 Health workers are increasingly finding themselves working longer hours and facing growing tensions in the work place. Some Lebanese, for example, no longer want to be treated with the same medical equipment over concerns about a lack of hygiene among Syrian refugees.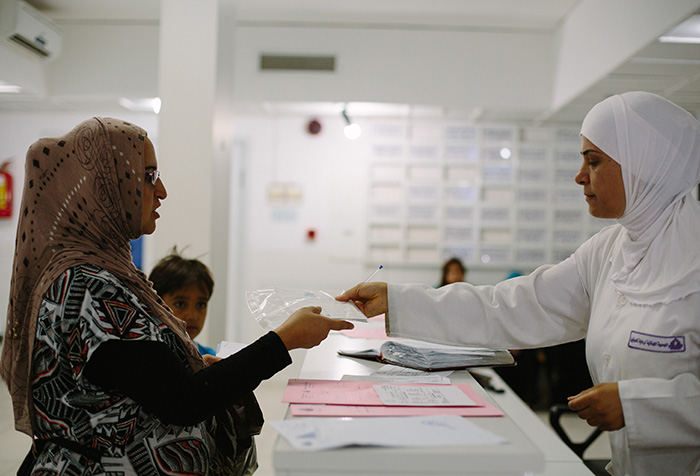 International Alert has therefore begun training health workers in how to deal with these tensions in a way that promotes more peaceful relations between the Syrian refugees and the local Lebanese communities. The work, which is funded by the European Union and implemented in partnership with the Lebanese Ministry of Public Health and UNHCR, is part of International Alert's project on promoting conflict-sensitive aid.
---
About the project
The Promoting conflict-sensitive aid project, led by the UN Refugee Agency (UNHCR) and funded by the European Union, aimed to strengthen the capacities of healthcare organisations in Lebanon to provide support to the local population and Syrian refugees in a way that does not exacerbate tensions and to implement programmes using a conflict-sensitive approach.
Syrian refugees constitute close to a quarter of the population in Lebanon and, in the absence of refugee camps, live among the Lebanese in towns and villages across the country. Multiple aid agencies are providing humanitarian relief and health services to the displaced Syrians across the country. The aid has at times angered the local population, which also struggles to cover the high cost of healthcare in a highly privatised system.
We supported healthcare providers, aid agencies and the Ministry of Public Health in tailoring their services and programmes to address the needs of both communities and promote peaceful relations, providing healthcare to the vulnerable while also alleviating tensions between the refugees and their hosts.
---
* This person's name has been changed to protect their privacy.
This photostory was first published in an abridged form on Reuters AlertNet.