Cows, culture, and collaboration: the path to peaceful Kenyan 2022 elections
As Kenya prepares for the 2022 general election, people across the country are collaborating to address the drivers of conflict, in an attempt to avoid the violence that has marred previous presidential polls. Alert's Kathryn Tomlinson reflects on Kenyans' hopes for peace.
"It's complicated!" Leah laughed wearily when I asked her whether she was optimistic about the prospects of violence around the 2022 elections in Kenya, constitutionally mandated to be held on 9 August. Leah Kimathi is one of the co-convenors of Peace Actors Forum (PAF), a network of individuals from across the country, mobilising to prevent conflict turning ugly before, during and after the elections. She's also the lead author of Uwiano, machafuko au utengano: The path towards August 2022 elections in Kenya, which PAF and International Alert launched in Nairobi last week. The report lays out the detailed analysis of election-related conflict risks, region by region, undertaken by local peacebuilders, and proposes three scenarios: uwiano (peace and harmony), machafuko (conflict) or utengano (division and disharmony). As Leah stated forcefully at our launch, "The ship has sailed for uwiano", but – with concerted and coordination action by people across Kenyan society – we can still avoid machafuko, or "2007 reloaded".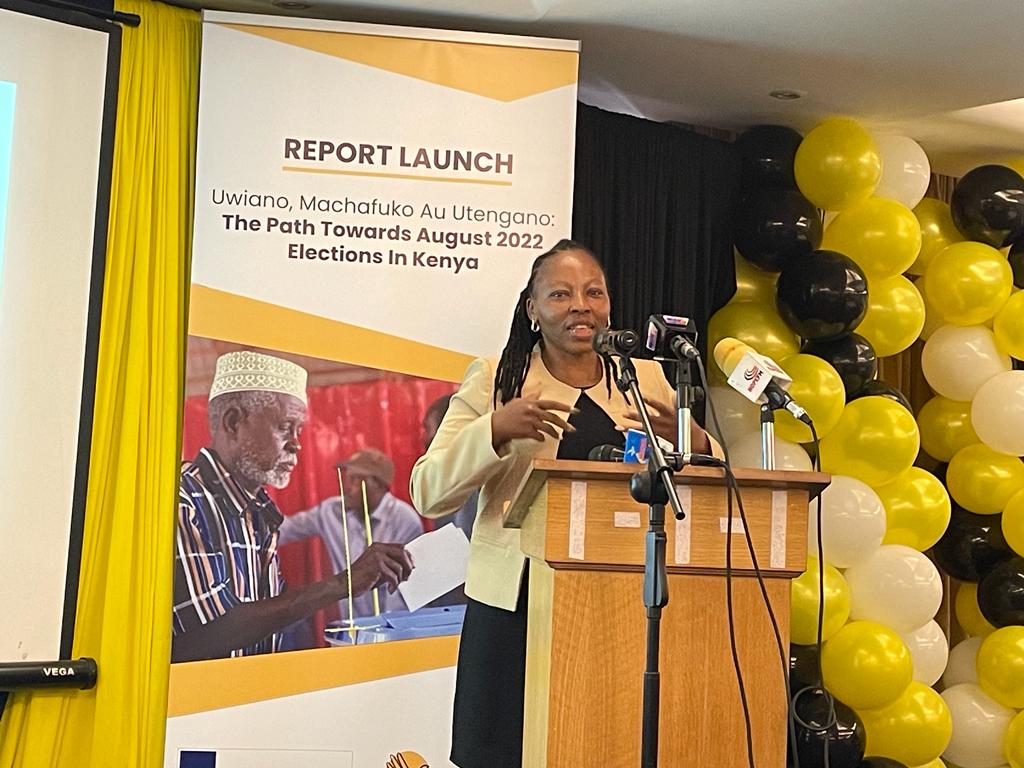 As my colleague Samson Wasilwa described our conflict mitigation work in Migori county, I asked him what a "multi-stakeholder platform" actually involved. It's the coming together of elders, youth, women's organisations, journalists, District Peace Committees, religious leaders, government officials, security personnel and aspiring politicians to work collaboratively to reduce violence, and foster collaboration to improve governance, he told me. I nodded, but still didn't fully understand. But a day later, I sat with Samson at the meeting of the Migori County Peace Forum in a hall full of exactly those people. Here were elders, working to prevent female genital mutilation (FGM) and cattle rustling in their communities. Here were young people, sharing information with their peers about government schemes for income opportunities, and hence making the politicians' offers of 100KES to join trouble-making mobs less attractive. Here were journalists, who had learnt from our work to make their reporting conflict sensitive, realising "Oh, if I report in this way, people in that community will be killed", and hence also transforming the negative national perception of Migori as a 'hotspot' for violence. So many people, stakeholders in peace.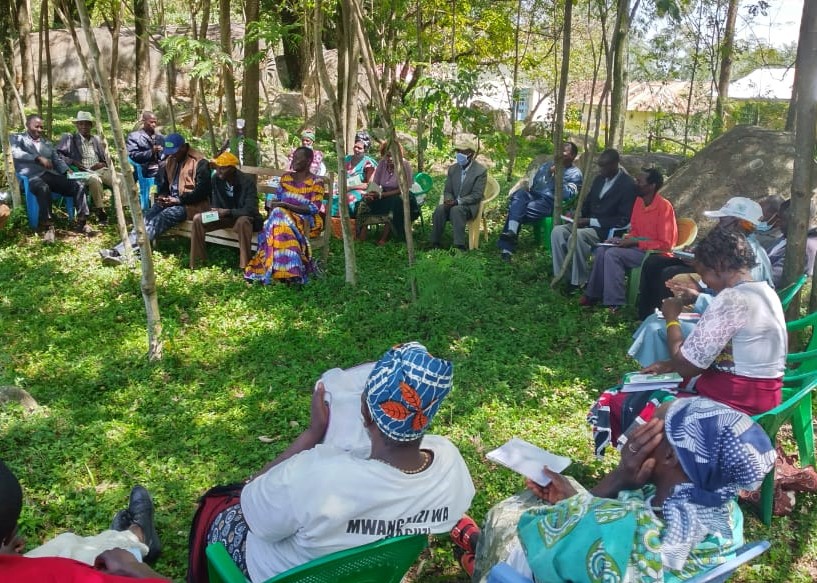 But why are so many people needed to ensure there is no violence, and how does reducing FGM relate to the elections? The County Peace Forum participants explained. Among the multiple ethnic groups in Migori County, many of the Kuria still practice FGM, despite it being illegal. It is the rite through which girls graduate to women. Elders, women's groups and District Peace Committee members take girls to safehouses during the circumcision season, keeping them safe until they can return to school and normal life after the season was over. They work with mothers to convince them to allow their daughters to continue their education – highly prized across Kenya – and to allow their sons to marry uncircumcised girls. The fear is that men will not marry girls who have not been cut, so they will have to marry out of their community, but elder and District Peace Committee member Charles Mutatiro told me proudly that all his three daughters had not undergone FGM, had finished their high school education, and all married Kuria men.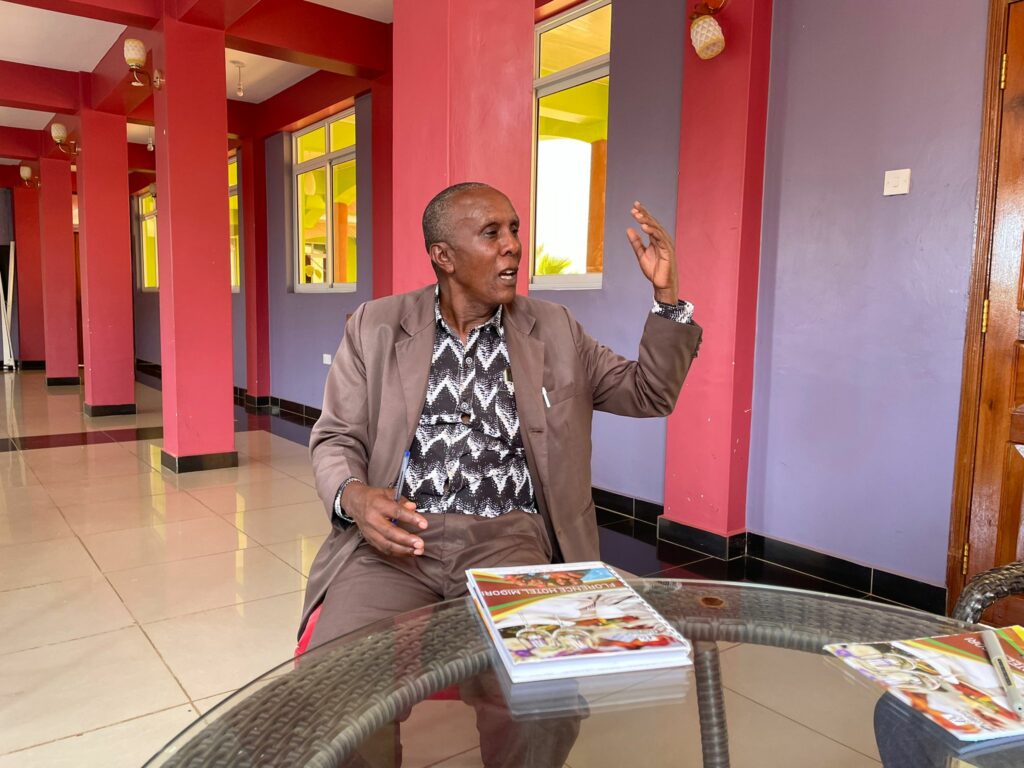 International Alert works to prevent sexual and gender-based violence in many of the countries in which we work, including in Tajikistan, Nepal and Myanmar. As well as being devastating for the individuals concerned, family violence is a driver of wider societal violence. Mary Mwita, leader of a Migori women's group, explained that if a Kuria family does not have a bull to slaughter for the circumcision celebration, they will send their son to steal one from the neighbouring Maasai. Cattle are vital for pastoralists like the Kuria and Maasai: they are used for meat, but also for exchange at marriage, and having a lot of cattle is a source of prestige. Their cultural significance is immense. District Peace Committee members in the region spend much of their time working with communities negotiating for the return of the rustled cattle, vitally preventing revenge attacks in the process. They've also worked, hard, to convince young people to hand over guns, agreeing an amnesty with the police and reducing the risk of community violence as a result.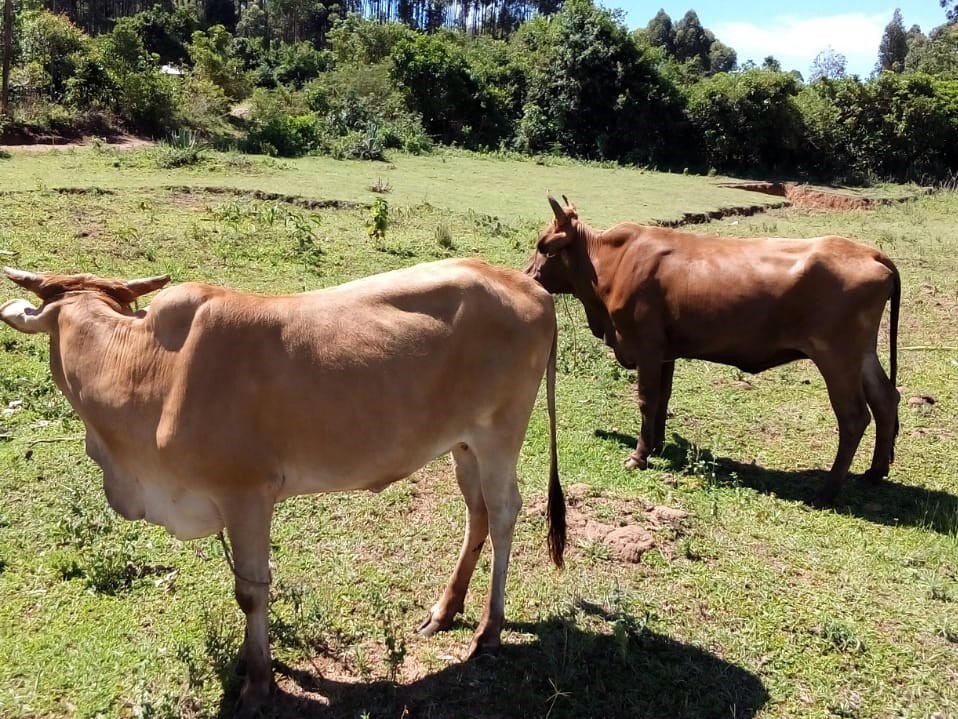 And election violence? Elder and civic educator George Chacha explained the link. Many Kuria believe that anyone (male or female) who is not circumcised is still a child, whatever their age. And they will not vote for a child. So they will only vote for a (circumcised) Kuria candidate, and not for a candidate from another ethnic group which does not practice circumcision. The ethnic lines of Kenyan voting intentions are repeated across the country, and have been for many years. Of course, the elections are a lot more complicated than this, but people's identities play a huge part in their decisions about who they want to govern them.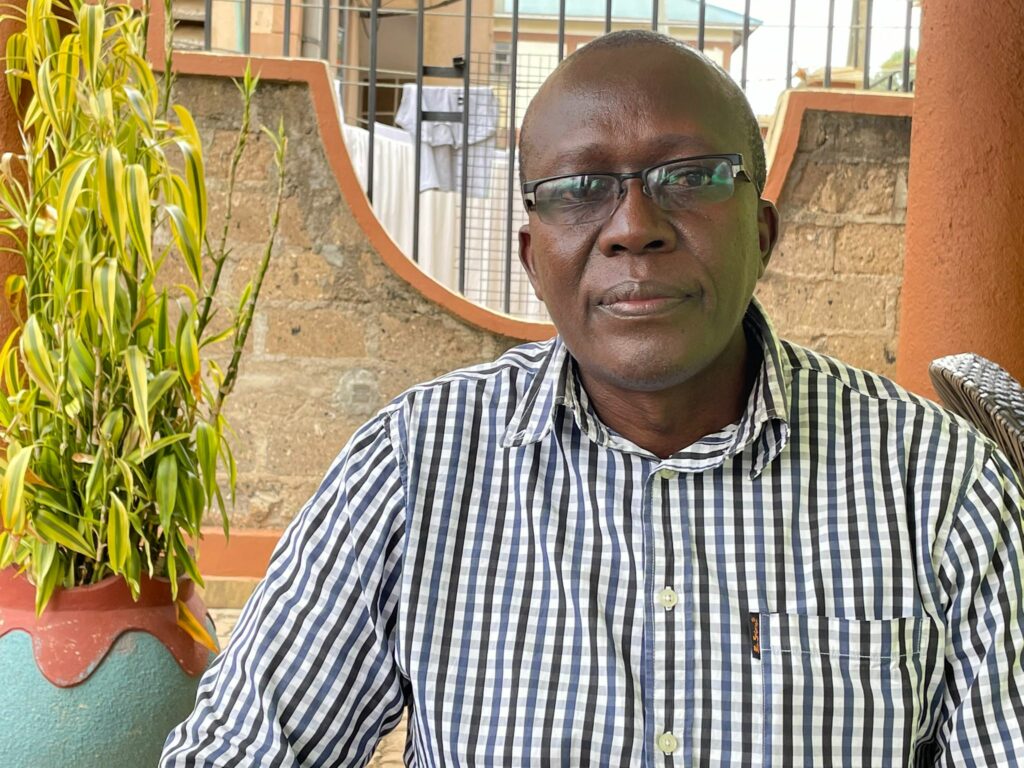 Charles, Mary and George know – and told me – just how important culture is to the people in their community, to their identities. The same is true of anyone, anywhere: our culture is what makes us who we are. But violence is not an inevitable part of any culture, either for a schoolgirl scared to visit her family during circumcision season, a young man who is keeping chickens to earn a living and keep him away from the influence of chaos-causing politicians, or a female journalist who knows that the words she writes could lead both to deaths in her community and to damage to the name of her County.
Elections are complicated. Culture is complicated. Peace, and keeping it, are therefore complicated. And that is why it takes so many people – stakeholders in a peaceful Kenya – to work together, on so many different issues, to ensure that violence does not mar either their daily lives or the days surrounding 9 August 2022.