Myanmar
In Myanmar we work with people across the country to help them build peace.
We work with local civil society groups to reduce sexual and gender-based violence, and to advocate for more inclusive and comprehensive approaches to integrating gender into peacebuilding.
We work with the government, civil society, international agencies and other stakeholders to strengthen land and natural resource governance. We do this to help reduce land and natural resource related conflicts and support sustainable natural resource management.
Our work is important because Myanmar continues to face major challenges in building sustainable and inclusive peace. To support durable peace in the country, it is vital that the drivers of conflict are addressed in a conflict and gender sensitive way.
We have been working in Myanmar since 2012.
Conflict context
Myanmar faces critical challenges and a triple crisis – a protracted and ongoing humanitarian crisis, a coup and militarisation and the COVID-19 pandemic.
Escalation of the conflict between localised People's Defence Force (PDF), Ethnic Armed Organisations (EAOs) and the Tatmadaw (Myanmar military) have gradually turned into an urban guerrilla conflict with frequent bombings and ambushes in tactical locations within major cities of Myanmar.
Inaccessibility of the COVID-19 vaccine and restrictions put in place have further deteriorated the ongoing economic crisis. The pandemic has also been used for securitisation tactics to violently repress civil disobedience movements and protests. Domestically, the imposing lockdown and restrictions have caused an increase in domestic violence within families, and has created a humanitarian crisis which is increasingly related to the illicit economy, extracting natural resources, the misuse of drugs, among other things.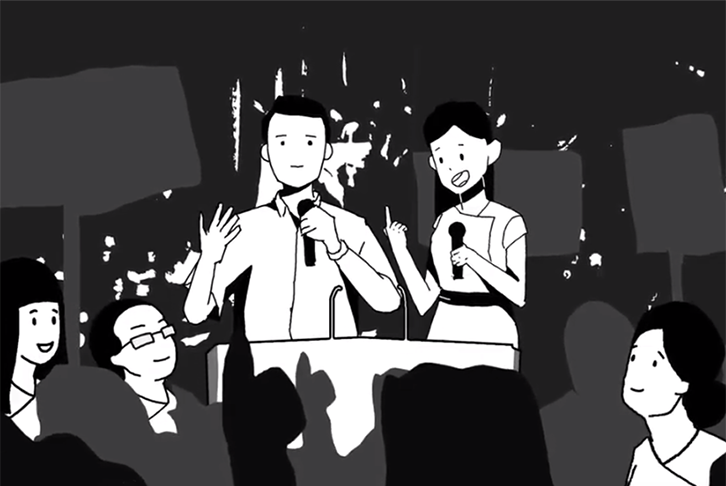 Gender and masculinities in Myanmar
In Myanmar, many mention gender when discussing politics, conflict and peace. Watch this short animation to find out more about gender and why it matters to men.
Get in touch with our Myanmar team