Violence over land intensifies in the Bangsamoro amid pandemic
Violent conflict over land erupted across the Bangsamoro while the country grappled with the COVID pandemic, according to a Critical Events Monitoring System bulletin released today.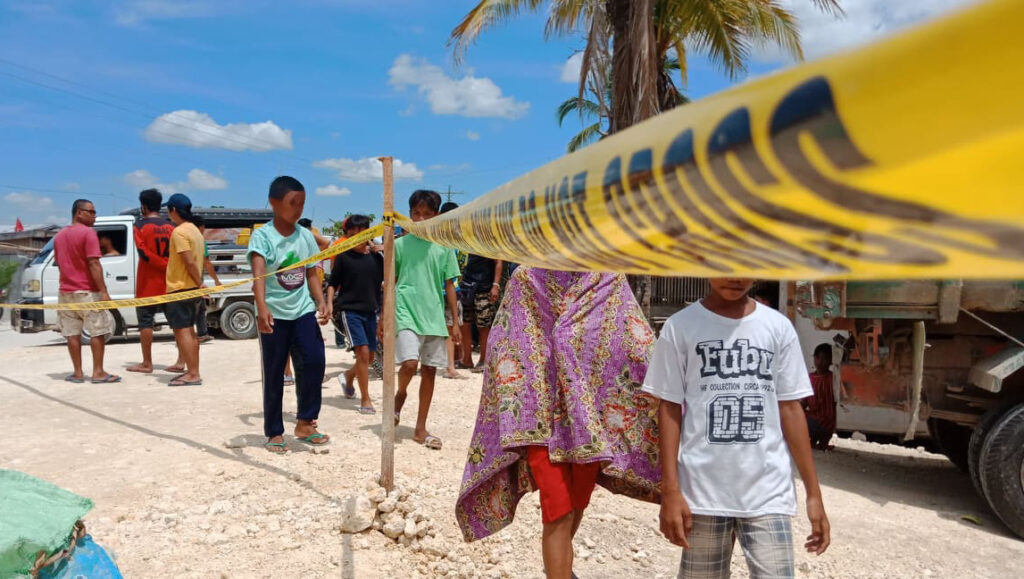 The Critical Events Monitoring System (CEMS) is an SMS and high frequency radio-based reporting system run by peacebuilding organisation International Alert Philippines, to capture conflict incidents and tensions in communities. It is used by Alert's Early Response Network (ERN), a group of men and women who share real-time information and work with key stakeholders in coordinating quick and context-specific responses.
According to the CEMS bulletin, the ongoing violence erupted on May 29 in South Upi, where portions of land are occupied by the indigenous Teduray but also claimed by the Maguindanaon Muslims. The contested land is also being eyed by agribusiness and mining groups.
A series of clashes also occurred in Maguindanao and North Cotabato between commanders of the Moro Islamic Liberation Front (MILF) and the Moro National Liberation Front (MNLF), and between MILF groups, including their families and clans.
MILF combatants occupying land surrounding their base camps in Lanao del Sur compound the conflict, the bulletin revealed.
Nikki de la Rosa, International Alert country manager, explained that while these flashpoints are tied to land issues, the groups' access to weapons and manpower and their links to State apparatus prolong violence.
"They have access to resources and have political connections, that is why they are able to engage in long-term violence," she explained.
Clashes between MILF and MNLF commanders happened in Pikit over several days in April and in Matalam on April 29. There were also clashes in the towns of Sultan Kudarat and Guindulungan on April 12 and May 14 to 15, respectively. Firefight erupted again in the boundary of Pikit and in Pagalungan from May 7 to 10. Recurring conflict played out between two MILF commanders in Pikit from April to May.
De la Rosa said the clashes show an important sign of polarization of communities around land and other natural resource issues, coupled with identity and political issues.
"Polarization is a state of increased attitudinal divergence between groups of either side of a social boundary, whether ethnic identity, clans, cultures, and beliefs. High levels of polarization indicate looming violence between two parties that have taken extreme positions," explained de la Rosa.
These shooting wars that have killed many and forced the evacuation of thousands of families actually mimic the armed conflict between Christian paramilitary groups and ally indigenous peoples groups versus Moro tribes and their armed fronts in the 1960s and 1970s, de la Rosa added.
"We see that violence activated by land disputes and deepened by religious divides half a century ago, resulting from government's resettlement of hordes of Christian Filipinos from Luzon and Visayas to Mindanao, has kept its grip on the region and will continue to affect generations to come," de la Rosa explained.
Francisco Lara, Jr., International Alert Senior Peace and Conflict Adviser pointed out that the failure to end violent land conflict proves the remaining massive weaponry still in the hands of rebel commanders and combatants and the pervasive use and trade of illicit weapons.
The MILF-Bangsamoro Islamic Armed Forces kicked off phase two of its normalization process in September 2019 as part of its peace deal with the government in 2014, targeting to decommission 30 percent of its 40,000 members until March 2020.
This while there has been an increase in the purchase of small arms and light weapons across the region, the NGO reported. According to the CEMS bulletin, this was enabled by people's access to subsidies during the pandemic and points to people's anxiety amidst loss of livelihood and unresolved clan wars.
"There has been less focus at the regional level to establish formal rules to prevent land conflict. Priority should be given to establish an institutional framework for resource use management, agrarian reform, and the protection of indigenous rights over land as soon as possible," Lara explained.
Other types of violent polarization
The CEMS bulletin reported other types of tensions occurring in the Bangsamoro aside from disputes over land and natural resources.
"We monitored polarization between the BARMM government and local leaders, between ideological groups, and between ethnic affiliations especially during the government's hard approach in response to COVID-19," de la Rosa shared.
The CEMS bulletin reported on the assassination on May 25 of Aniceto Rasalan, executive secretary of Cotabato City mayor Cynthia Guiani-Sayadi, clashes between the Bangsamoro Islamic Freedom Fighters and a joint military-MILF group in parts of Maguindanao, and tensions among ethnic groups amidst government distribution of health services and relief.
"The next 18 months will be critical in the Bangsamoro because it can motivate warring groups to arrive into a political settlement to end longstanding conflict or provoke more community-level violence magnified by the loss of livelihood on the one hand and a scramble for resources for the 2022 national elections on the other," de la Rosa explained.