Yara El Moussaoui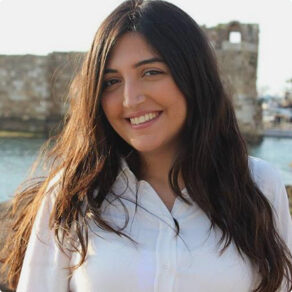 Communications Manager, MENA
Yara develops regional communications and advocacy activities in support of our work in the Middle East and North Africa, with a special focus on Syria.
Her previous work mainly centred on leading the communications and advocacy component of the Aswat Faeela (Active Voices) project.
Before joining Alert, Yara worked in communications with UNICEF Lebanon, supporting its emergency response to the protracted Syrian crisis and highlighting issues facing vulnerable children. Her professional experience includes working in fundraising with Greenpeace Mediterranean and SKOUN, a drug prevention and treatment organisation in Lebanon. She has also been an interpreter for Oxfam GB.
She has volunteered extensively with the Lebanese Red Cross and was President of the Red Cross Spears Center. She holds a BA in Translation and Interpretation and is currently pursuing her MA in Sociology at the American University of Beirut.
Her interests include migration, emergency and risk communications, and humanitarian reporting.