Mariam Abdel Baky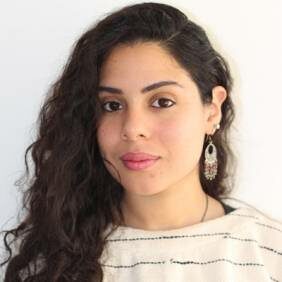 Acting Country Director, Tunisia
Mariam manages projects on inclusive border management, democratic governance, youth inclusion, gender and regional marginalisation funded by a wide range of donors, including the European Union, the UK Foreign, Commonwealth and Development Office, the French Foreign Ministry and German political foundations.
Before joining Alert, Mariam worked at two political foundations in Germany: she was Programme Manager for Friedrich-Ebert-Stiftung, where she was based in their Egypt office for three years, and she then became Regional Programme Coordinator at Heinrich Böll Stiftung.
Mariam also has experience as a Teaching Assistant, covering Middle East politics and international relations. She holds an MSc in International Relations Theory from the London School of Economics and Political Science (LSE), and a BSc in Political Science from The British University in Egypt, where she focused on human rights and international relations.