Charles Kigungu Bongwa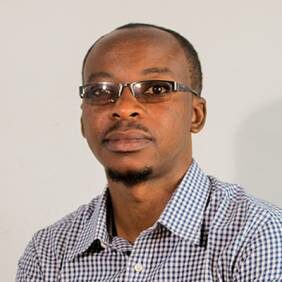 Advocacy and Communication Officer, DRC
Charles supports the implementation of the Mupaka Shamba Letu project's advocacy and communication activities in the Democratic Republic of Congo (DRC), strengthening and supporting partner organisations in implementation of our advocacy strategy.
A specific focus of our advocacy strategy involves engaging private sector actors involved in cross border trade in pushing the business for peace agenda in the Great Lakes region.
Charles has previously worked as the Communication and Advocacy Officer at Living Peace Institute, he has also worked for a series of civil society platforms in eastern DRC promoting community participation and coordinated peacebuilding and development activities, advising these platforms on their joint advocacy campaigns.