Put peace at the heart of the climate response
It's time for global actors – governments, businesses, financial institutions – to take urgent action to ensure that peacebuilding is at the heart of the climate solution, ensuring a safe and prosperous future for all.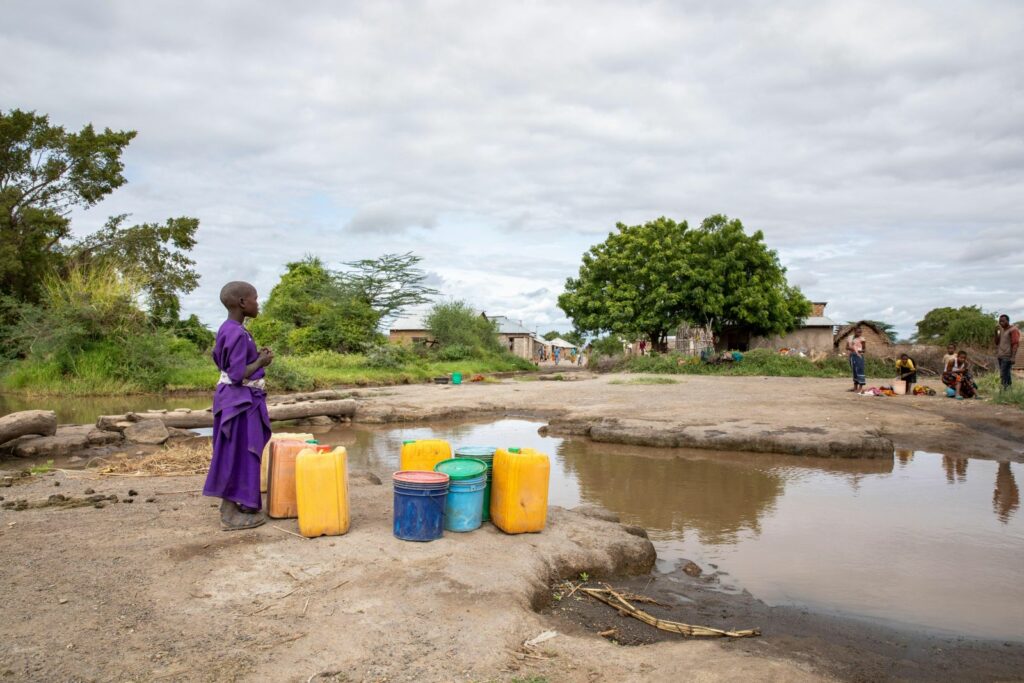 The latest report on global risks from the World Economic Forum shows concern over the environment and climate is greater than ever. The world is facing unprecedented biodiversity loss, more frequent occurrence of extreme weather events and unfolding water crises.
Despite pledges by governments around the world to reduce greenhouse emissions, global warming continues at an alarming rate, with 2019 being the hottest year on record.
According to WEF president Børge Brende "this is the year when world leaders must work with all sectors of society to repair and reinvigorate our systems of cooperation, not just for short-term benefit but for tackling our deep-rooted risks".
Tackling these risks will be crucial for a prosperous and peaceful future.
Peacebuilding approaches must be at the heart of the solution by ensuring increasingly scarce natural resources are used and managed equitably and sustainably.
Violent conflict has been increasingly linked to global challenges such as climate change and environmental degradation, and is one of the biggest obstacles to reaching the Sustainable Development Goals (SDGs).
Unequal sharing of resources such as water, agricultural land or forests, coupled with resource exploitation, has been a contributing factor in violence breaking out in many contexts. We are seeing this in Nigeria, for example, where a cocktail of economic, political and environmental tensions are fuelling conflict over land and cattle between herders and farmers in the Middle Belt.
Natural resources themselves may be exploited to finance armed groups and fuel prolonged conflict. No wonder that conflicts showing a natural resource scarcity dynamic are twice as likely to relapse in the first five years of a peace agreement being reached.
In the broader Sahel region – dubbed "ground zero" for climate change – resources are becoming increasingly scarce, threatening livelihoods of the growing populations. Coupled with weak governance and presence of various armed groups, the risk of conflict is high.
But it doesn't have to be this way. Natural resources can open pathways for cooperation, transformation and the consolidation of peace. And, so long as we ensure fair access and distribution, they can drive economic development for today's and future generations, without harming the planet.
Durable peace hinges on the development of sustainable livelihoods and safeguarding the environment. Unsustainable management of natural resources must therefore be addressed from the outset, before things become violent – as well as in places where violence has already occurred, for example through participatory dialogue and planning processes.
This is what we have been doing in South-eastern Myanmar, where forests are increasingly under pressure from infrastructure, extractive and commercial projects. Our project brought together parallel governance bodies in those areas, to ensure forest-based communities are included in dialogue processes on more sustainable management of the local forest.
In Lebanon, where water scarcity is a leading source of tension between host communities and refugees, Alert has supported dialogue and local initiatives to establish trust and seek solutions to rising tensions over pollution and poor waste water management.
And as part of the Water, Peace and Security partnership, we developed a tool to predict possible conflicts driven by water scarcity, allowing enough time for prevention. In Mali, one of the hotspots for water-related conflicts, we are working with communities and government authorities to better understand the situation and encourage consideration of economic development plans that adversely impact the water flow and availability in the Inner Niger Delta.
Businesses must be part of the process. In Ethiopia we work with agribusinesses to support them in going about their work in a conflict-sensitive way, so that local communities will not experience adverse impacts on their livelihoods and wellbeing.
With a climate emergency under way, we need to ensure that peacebuilding is an integral part of the analyses and interventions that guide climate adaptation and sustainable economic development programmes.
It's time for global actors – governments, businesses, financial institutions – to recommit to the SDG agenda and take urgent action to ensure that inclusive peacebuilding is at the heart of the climate solution, ensuring a safe and prosperous future for all.
This blog was written by Jessica Hartog, Head of Natural Resource and Climate Change, Trine Pertou Mach, Head of Economic Development for Peace, and Julia Karlysheva, Communications Manager at International Alert.