From gatekeeper to changemaker: Rebuilding trust in post-conflict Nepal
The drive from Nepal's capital Kathmandu to its southern cities of Lahan and Janakpur is a journey of changing landscapes. You travel through hills and plains, and see different cultures and ways of life. You see local economies and core livelihoods shift and adapt. As so often the case outside of the capital, you see a deep sense of origin, and of roots.
This was my first visit to Nepal, having previously known it from a humanitarian, earthquake response perspective, mainly focused on the physical, immediate needs. I had been getting to know the wider conflict context for about 18 months and having my feet on the land felt like going just that bit deeper under the surface.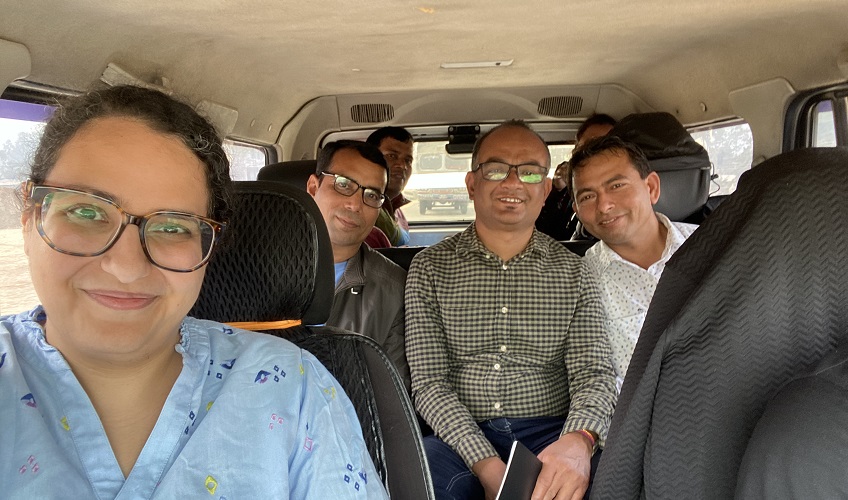 As we arrived in Lahan, we met with one of our long time partners, Samagra, who we've been working with for the last 10 years on issues of social and gender norms, community security and access to justice to transform root causes of conflict and prevent future conflicts. The staff walked us through all that they've been doing in response to the lived experience of communities affected by the conflict and its aftermath; promoting their voices, telling their stories of transformation. The tragedy and grief of conflict had been followed by the agonising failures to deliver justice.
The next day we met victims of the conflict who had formed a loose network to advocate for their unmet needs, restore self-respect, and promote co-existence and local peace. This included sharing their stories; angering and painful stories of loss, nightmares, devastation, trauma. Some couldn't even get through them. And it goes to show that unhealed wounds aren't healed just by time (in fact sometimes they get deeper) but that only through justice can we get to deeper peace.
It has been 17 years since the decade-long armed conflict formally ended in Nepal. But the aftermath of the conflict is not over. Entrenched marginalisation, patriarchal gender norms, impunity and exclusion in decision making, as I understood from literature and the interaction with people and partners, were underlying and ongoing drivers of conflict. Thousands of victims of killing, enforced disappearance, torture and sexual violence during the conflict are still waiting for truth and justice. The painful stories shared with us were representative of a wider grievance; more than 63,000 cases have been filed in the two constitutional transitional justice commissions of Nepal, the Truth and Reconciliation Commission and the Commission of Investigation on Enforced Disappearance. The process has been stalled for decade and the discontent of victims and their families is increasing. I sensed from the conversations, however, that their hope hasn't died yet.
We went on to meet a group of local residents, elected representatives and police officers at the Dhangadimai police station. Our partners advocated for and helped to set up the station in response to the severe security needs of their communities. The closest police station was previously 18km away. Police presence in this area was almost non-existent at the height of the conflict, and trust between the people and the police had been understandably low, both before and after the Comprehensive Peace Accord that formally ended the war in 2006. The rebel armed groups and the national security forces had both been perpetrators during the conflict. Our partner's vision was to facilitate and to build a temporary police station to improve local safety and security, thus re-establishing trust between public and police.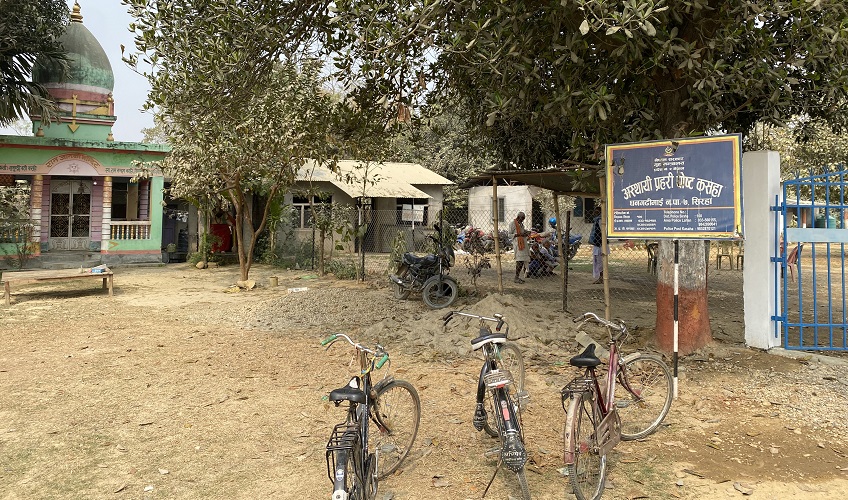 Local resident Harishchandra Mahato came to meet us in the police station and tell us his story of transformation, from his torture by police to his involvement in establishing the police station. He had been a leader of his caste and had zero trust in the police, having experienced their violence during the conflict. But he knew the local population needed a sense of safety and security. Eventually with time he joined the conflict transformation programme and became one of the main driving forces for change in the community.
Despite being accused of being a traitor, he managed to bring his community to a place of trust with the police. He slowly brought about changes to social norms that were harmful on many levels, like child marriage and obligatory exorbitant funeral costs. He had moved from being a gatekeeper of the safety and security of his community to a changemaker within and for it. Harishchandra is a role model for his community. The hope for Nepal comes from the fact there are many Harishchandras volunteering to transform their communities, driving communal harmony and co-existence within Nepal's incredible diversity.
What I learnt about conflict:
It's multi-layered and multifaceted and long, long term. One of the fundamental things I saw from our partner and this programme is that it's an evolutionary process that requires deep dedication on so many levels: inclusion for intersectional and marginalised voices at all levels, compensation and psychosocial support for the victims, investment in the attitudes and approach of the services providers in order to build trust, policy change and consistent advocacy to local and national authorities to implement the commission – and a whole heck of patience and perseverance.
What I learnt about the Nepali people:
Their deep respect for human dignity and the inherent value of human life (from the moment of greeting – namaste/namaskar) makes peace and justice a natural pursuit.
---