Women traders building peace across borders: Safari's story
On the days I need to go to Rwanda to buy the products I sell, my day starts at 6am. When I get back, I first go home to do the housework and then I head to the market to sell the products I have purchased. Late in the afternoon I go home briefly to make dinner for my family and then head back to the market to continue selling my goods. I stay there until about 8pm, when I return home for the night.
Working together peacefully
As a cross-border trader, my work allows me to build a peaceful future, to help contribute good things towards society and allows us to work and live together in harmony.
I am able to peacefully collaborate with other competitors and women cross-border traders, whether they live in DRC or Rwanda. I try to set a good example for other women who are in the same situation as me by sharing what I have learned in the trainings (on protecting my rights, how to hold customs officials to account, negotiation techniques, tax classification and small business management) provided by International Alert and by applying some of the strategies that I have developed with them. The result is that more women are able to work, be independent, contribute to the community and are able to educate their children.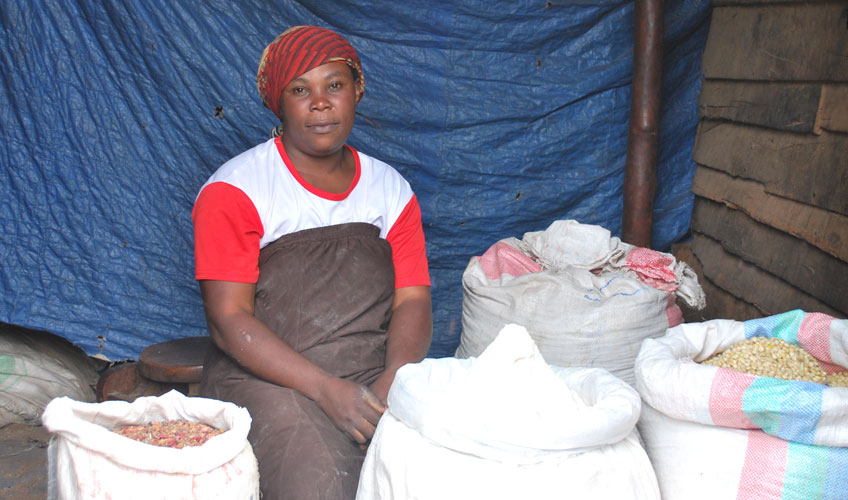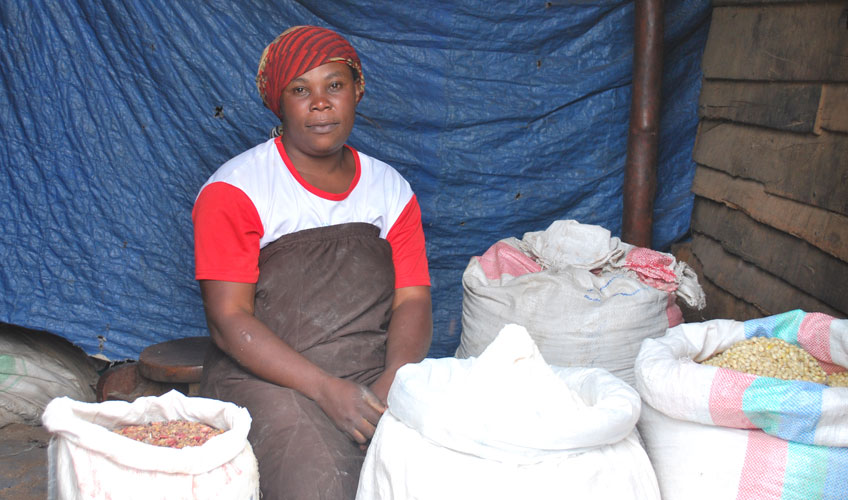 Role jobs have in helping to build and maintain peace
Jobs help to reduce unemployment, but it also plays a crucial part in reducing vagrancy, building stability within society, reintegrating people back into communities and it allows us to take control, both as individuals and as a collectively.
Equality at work
I don't feel discriminated against at work, when compared to men, given that the majority of the other small-scale traders I am surrounded by are also women. I am more concerned with building stronger relationships with these women so that we can all prosper together. To build equality we have to ensure that we all have the same privileges and benefits and that we are able to work in the same way without restrictions.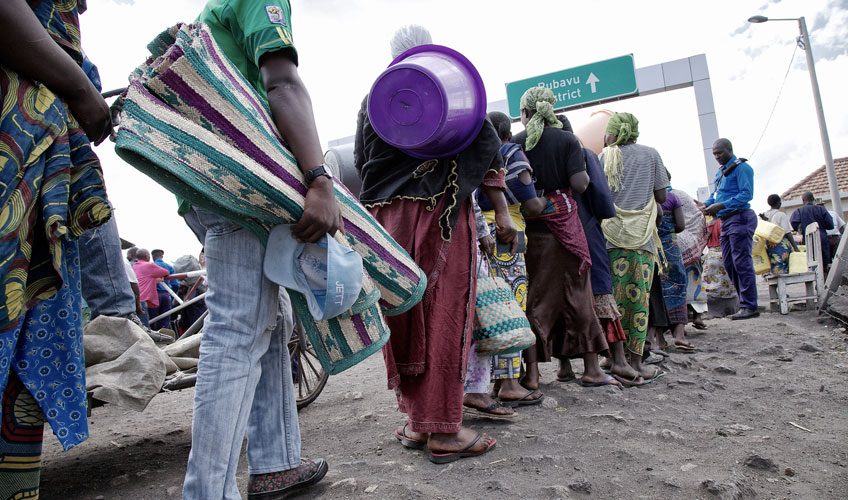 Advice and inspiration
My advice to women who want to support peace in their communities through their works is that they must work hard, be loyal, respect the rights of everyone and build strong relationships, because as we say, "if you work today like a slave, tomorrow you will live like a king."
All the women that work hard to meet the needs of their family, especially widows and women who have been abandoned by their husbands – they inspire me through their courage and sacrifice.
---
About the project
Safari took part in International Alert's 'Tushiriki wote' project, which helps women like her from DRC to gain confidence, protect their rights and improve working relationships with Rwandan traders. This project works to strengthen women's economic empowerment and build peace and trust across borders in a region long torn apart by violence and where tensions remain high. Supporting women cross-border traders is key to this process as it enables social and economic relations to be built across divides.