What we learnt at the inaugural National Stability Dialogue event in Nigeria
Nigeria's 2023 elections took place against a backdrop of insecurity and high tensions. Independent National Electoral Commission (INEC) offices were targeted by physical attacks and the campaigns saw intense rivalry between political parties. Thankfully there has been little sign of post-election violence, such that marred the 2019 elections, but underlying fault lines were exposed. Turnout was low, representation of women remains poor, and the results were contested.
To address these issues, International Alert Nigeria, in partnership with the National Orientation Agency (NOA), the Office for Strategic Preparedness (OSPRE) and the UK's Conflict, Stability and Security Fund (CSSF), has launched the National Stability Dialogue initiative aiming to promote peaceful democratic processes for 2023 and beyond. This is part of the "Promoting Stability, Access to Justice, and Accountability in North-West Nigeria: Samun Adalchi Shine Kwanciyar Hankali (Achieving Justice Promotes Stability)" project being implemented by International Alert.
Here are three things we learnt from the inaugural event in Abuja.
1. Dialogue is key
Adwoa Kufuor, the Senior Human Rights Advisor in the Office of the UN Resident Coordinator, spoke about how Nigeria stood at a crossroads, and that only engagement in genuine dialogue can restore confidence in Nigeria's governance. She spoke of the commitments that the constitution places on politicians, but reminded attendees that "it requires genuine political will to translate paper commitments into concrete actions".
"We need engagement in genuine dialogue with all stakeholders including civil society and ordinary citizens whose voices are crucial in calling for accountability," she said. "We will continue to accompany the people of Nigeria on their journey to peaceful co-existence, lasting dignity, freedom and justice."
International Alert Country Director Paul Nyulaku spoke of the need for the president-elect Bola Tinubu to reduce tension by engaging with political parties who have raised concerns about the election.
Polarisation between social groups is a growing challenge in Nigeria. The incoming government must prioritise national reconciliation and seek to build broad support for democratic institutions and non-violent conflict resolution.

Paul Nyulaku, International Alert Nigeria Country Director
The chair of the event, and former Chief of Defence Staff General Martin Luther-Agwai, endorsed this message. "One thing that really fascinated me today is the issue of dialogue," he said. "When there is dialogue there will be trust. And when there is trust there will be progress and development."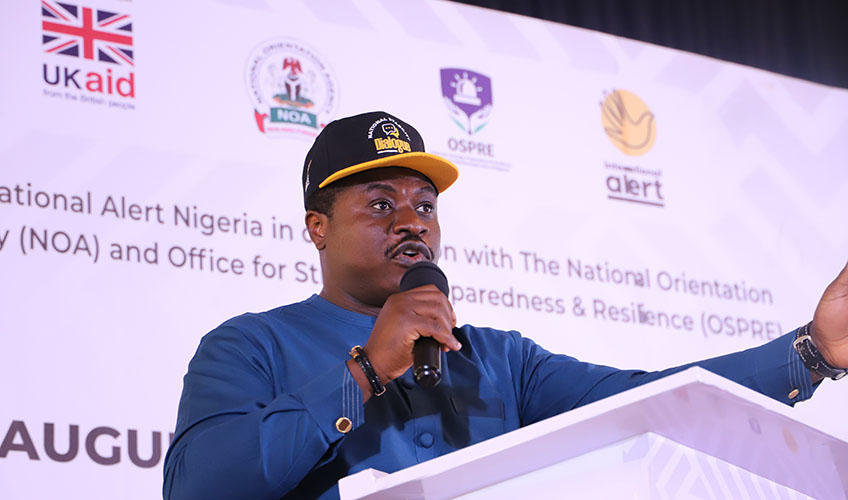 2. There is a long way to go on women's representation and inclusion
Women's rights and political representation have been major issues in Nigeria in recent years. A series of so-called 'Gender Bills' were brought forward in 2022, with the aim of increasing the number of women in political positions and equalising other basic rights. But these were voted down by the federal legislature.
This year's election returned only 18 women out of 469 parliamentarians, and only 3 senators (down from 21 and 8 in the 2019 election respectively). Despite a growing movement to address the disparity, Nigeria still has one of the lowest proportions of women representatives in the world. The spectre of violence is widely cited as a major deterrent for women's inclusion; prospective candidates are often targeted and patriarchal social norms are pervasive.
With representation remaining so low, women's rights and security are likely to be continually overlooked. The National Stability Dialogue programme aims to provide a platform for women leaders to engage with communities and promote social cohesion as a foundation for peace. As Paul Nyulaku said, "by promoting locally owned, women-led advocacy work, we hope the national stability dialogue project can help Nigeria along the path to a peaceful and prosperous future."
The 2023 general election has not been easy for women. Many women are not on the ballot boxes because of issues of violence.

Ene Obi, Action Aid Nigeria Country Director and Convener of Civil Society Situation Room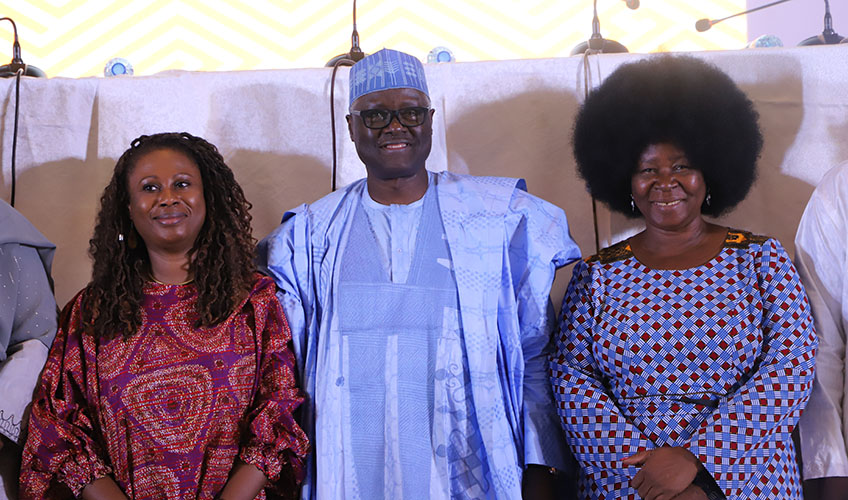 3. Change needs to start now
The 2023 elections have generated a lot of interest and raised expectations among Nigerians. While the outcomes of the electoral process have been mixed, the work to build a peaceful Nigeria will continue.
The new government will be sworn in by May, but civil society coordination is helping lay the foundations for a more inclusive administration. This inaugural National Stability Dialogue event was part of this work, with more dialogue events due to take place throughout the year.
The incoming government can also do its part to aid the process of reconciliation and increasing women's inclusion. Although the number of women lawmakers remains low, the president can take a lead by appointing a significant proportion of senior women to his government.
Violence and instability have beset Nigeria in recent years. Political tensions remain high and a trigger event could easily lead to the election-related violence seen in the past. The changes needed to ensure peace and stability are long-term challenges, but the change needs to start now.
Reputational damage to our institutions should be considered going forward from the 2023 elections. Democracy cannot survive when the public loses faith in critical institutions.

Chris Nwodo, OSPRE Director General
Having spent about 40 years in military uniform with most of my last 10 years on peacekeeping missions around the world, and the real privilege of serving as deputy military adviser at the UN, the only thing I now know is peace. We can and we will be able to live in peace.

Gen. Martin Luther Agwai, Former Chief of Defence Staff