Tribute to Zawadi Mambo Albertine, DRC
We are deeply saddened by the death of Zawadi Mambo Albertine and her husband Delphin Mashauri in a plane crash in Goma in the Democratic Republic of Congo (DRC), on Sunday 24 November.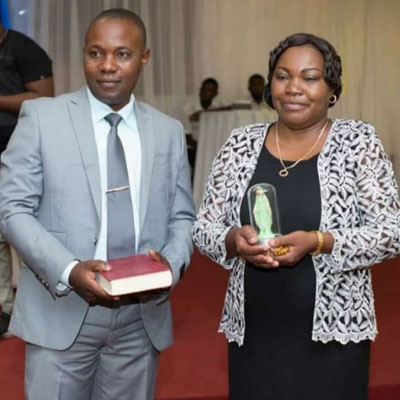 As the coordinator of the NGO SOFEPADI (Solidarité Féminine pour la Paix et le Développement Intégral), Zawadi Mambo was very committed to defending and promoting women's rights, justice, equality and peace.
SOFEPADI was the implementing partner of five International Alert projects in the DRC between 2008 to 2016, in the city and territory of Beni. This included Tushiriki Wote (Let's all participate) project, which aimed to build peace through women's economic empowerment and participation, and the Women, citizenship and peacebuilding project, which aimed to foster women's participation in decision-making and strengthen women's role in conflict resolution in DRC.
Zawadi was an inspiring and courageous woman, admired for both her personal and professional qualities. She never lost her calm.
Her unexpected death leaves a big void in Congolese civil society. We lost an activist and a woman of heart.
We express our condolences to her children, loved ones and bereaved colleagues. We share your sorrow.