Tourism for peace: Issam's story
Originally from Tripoli, Issam is an architecture student who started his volunteering experience with the Scouts where he learned first aid and community volunteering.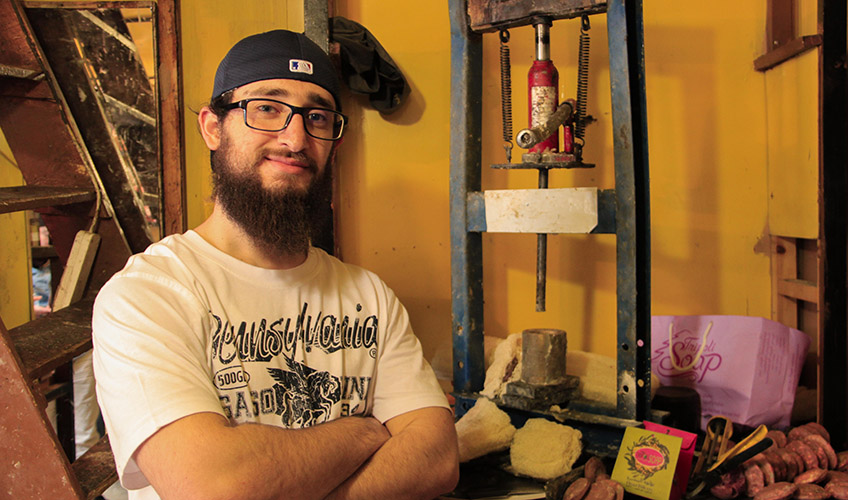 When the clashes started in Syria, he went on to work in humanitarian relief trying to alleviate the impact of the conflict in his city, which is near the Syrian border. "In every activity I do, I always have Tripoli on my mind," he says.
Once an economic hub competing with the capital Beirut, Tripoli has lost its economic standing in the last few decades due to the rise of violence and conflicts. This situation has become worse because of the protracted Syrian conflict. Issam said:
Tripoli has great potential and it is our duty to show everyone what this city has to offer, it has been deprived for too long.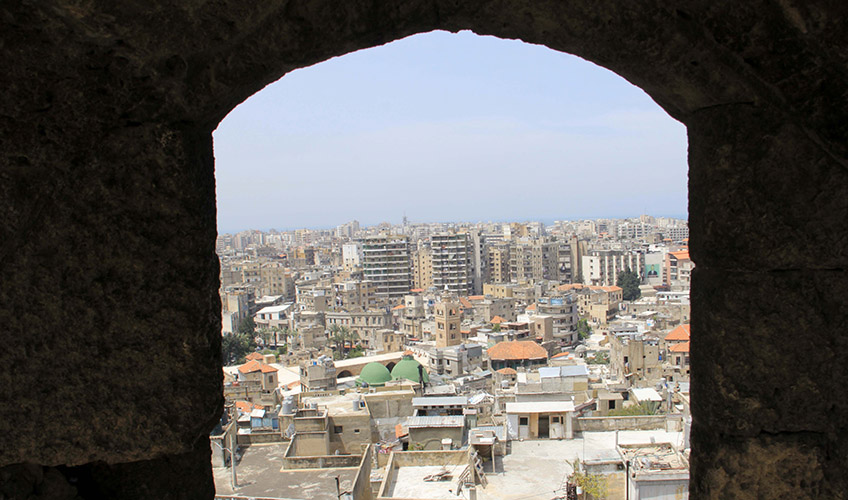 Putting Tripoli on the map
Issam also volunteers with organisations working on empowering young people in Tripoli such as our partners UTOPIA. It is through them that Issam was introduced to International Alert's GPS mapping project. "At the beginning the idea was a bit vague for me and since I studied mapping at university I thought it would be somehow complex to combine it with community work, however it turned out to be easy and straightforward," says Issam.
International Alert Lebanon, with our partners UTOPIA, trained young people to map their local area using google maps with the aim of strengthening youth participation in community activities in Tripoli and to build trust and engagement between young people and local authorities, following the success of our youth participation project in Tunisia.
We visited numerous hard to reach regions in Tripoli. It is a maze, with so many narrow streets. We found monuments and landmarks that are very challenging to find for someone who doesn't live there.
Young volunteers bring tourism to Tripoli
During the mapping activity, visitors from outside Tripoli accompanied the young volunteers. "I witnessed how much they admired the city's landmarks tour, so I clearly understood the important role we have as youth in reviving the city and getting it back on its feet," adds Issam.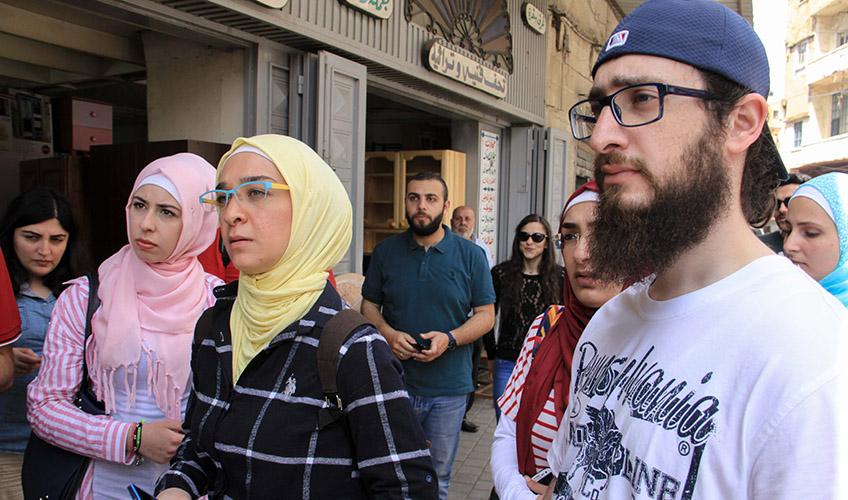 The mapping project has also helped Issam in opening up to the other volunteers: "Usually I like to depend on myself and work alone. However, during the mapping exercise I very much enjoyed the group work as we exchanged skills, became friends and got to know the other team members better, many of them coming from different regions".
But Issam doesn't want the project to end here, he wants to continue mapping and encourage others to join him. "Being students we like to go out and explore, so at the same time we can map landmarks and places that cross our paths. We could also correct information while walking around. If all participants continue mapping, the project will have a better and more sustainable impact on our beloved city."
The mapping is part of our Citizens for Change project which encourages greater social inclusion and works to enable marginalised youth in Tripoli to be more engaged in their communities by getting them involved in volunteering and local activities.
About this project
The Citizens for Change project aims to reduce tensions between Syrian refugees and host communities in deprived parts of the northern Lebanese city of Tripoli.
We will set up local committees and Youth Citizen Action Groups in six deprived areas of Tripoli: Bab Al Tabbaneh, Jabal Mohsen, Kobbeh, Abi Samra, Zahrieh and Bab Al Ramel, and set up a further Youth Citizen Action Group in the relatively more privileged area of New Tripoli.
These groups will support local community projects and activities aimed at tackling tensions between Lebanese and Syrians, including easing pressure on resources. They will also encourage greater social inclusion and enable marginalised youth in Tripoli to be more engaged in their communities by getting them involved in volunteering and local activities.