The scavengers of Ettadhamon district
There are an estimated 8,000 scavengers in Tunisia and 800 in Ettadhamon City. They work hard day and night to collect and recycle rubbish, for a daily income of $2–12 USD a day.
We are cleaning the country, not just making a living.

– Muhamad El-Fegrawi, a scavenger in Ettadhamon, Tunisia.
Two-thirds of all waste recycling in Tunisia is done by self-organised scavengers. Despite playing a vital role in Tunisia's waste and recycling work, their profession is not yet recognised. As a result, 'barbechas' (scavengers) have poor working conditions and no workers' rights, with women the most vulnerable among them.
That is why International Alert is supporting a members' association, 'The Environmental Protection and Recycling Association', to advocate for scavengers' rights in Ettadhamon.
A hidden workforce cleaning the city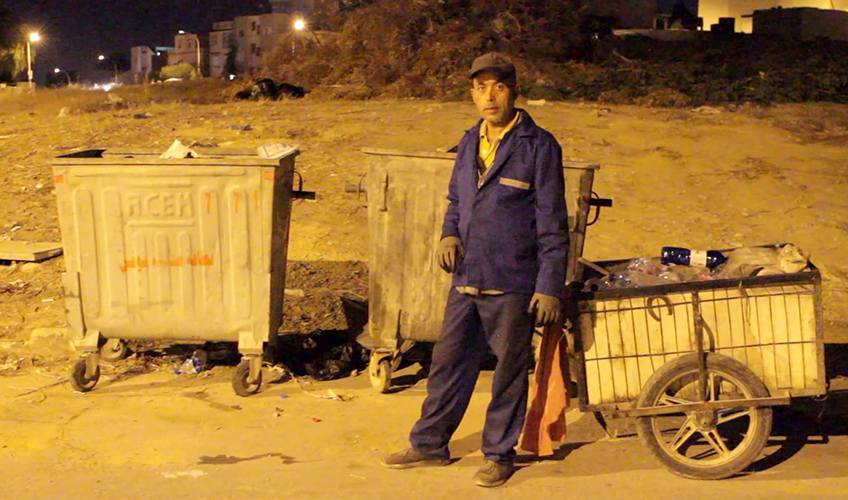 For Fethi El-Chaaibi, his day starts at 8pm, as he takes his two-wheeled wagon out to collect from the dumps around the city. After searching the streets all night, he returns home and sells his goods.
I do the same thing every day, over and over, day in, day out.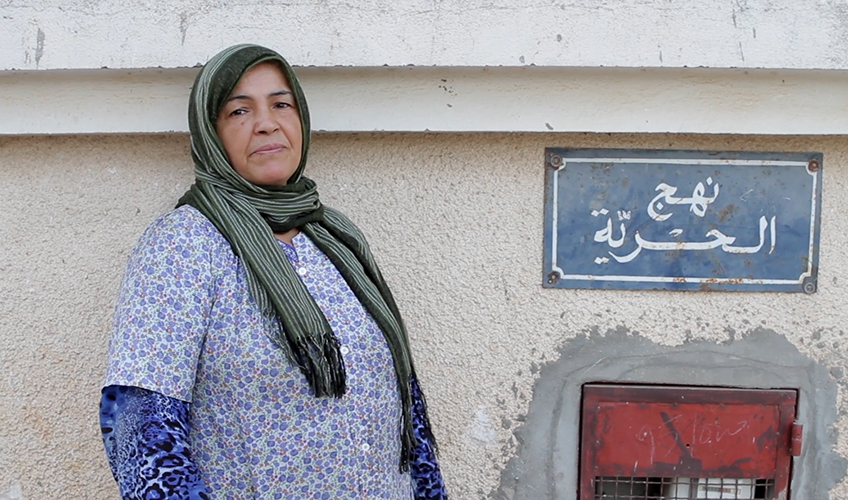 Fellow worker Zohra El-Jlassi said:
"I see a man climbing the fences of the market in the morning to collect empty bottles. I'm a woman; I can't do the same.
Sometimes the wagon is too heavy for me to lift, so I get help from a man. I always find help. Nothing is too heavy for a man. I cross people in the street and they tell me: 'You are a brave woman', and they greet and honour me. I answer them: 'Alhamdulillah'" (praise be to Allah).
You have to work with honour, don't you?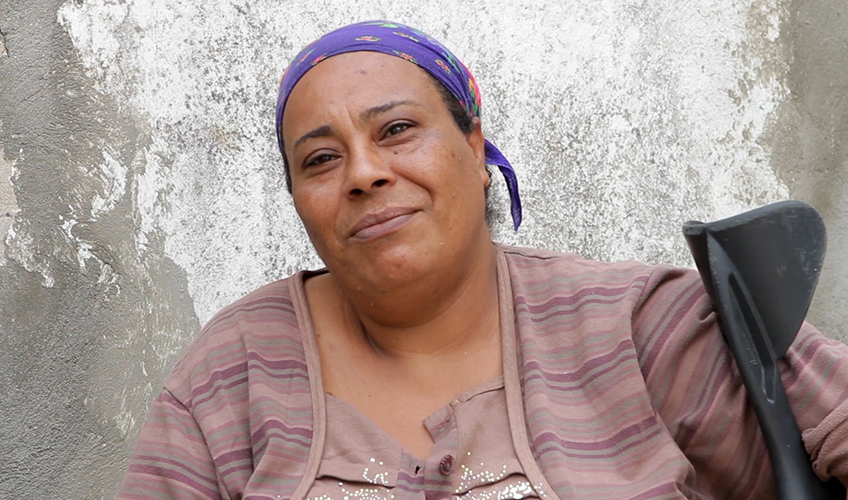 Dalila Ayari has been a scavenger for years, but she has a health problem and it's unclear what it is, as she can't access healthcare. She can't work as hard as she used to or travel as far to collect recycling. With no recognition or workers' rights for her profession, she has no health and social coverage.
"I work a bit and when I get tired, I go back home. Before, I used to go far and get to Ibn Khaldoun and Ettahrir. Now I can't do it anymore. I only work in this area."
Thank God my neighbours are helping me. They collect their empty bottles and give them to me.
Standing up for scavengers' rights
The Environmental Protection and Recycling Association aims to get recognition for their profession, improve their working conditions and ensure health and social coverage for barbechas, by working together to advocate for their rights.
International Alert is supporting the scavengers by providing training, supporting them to design the project, helping with funding and assisting them to formulate their demands and take them to the authorities.
"We have around 65 male and female scavengers in the association. Some are over 60 years old and some are under 60. Most of them don't enjoy any health or social coverage. Some are working to provide sustenance for a disabled member of the family. Some are obliged to do it.
"I know a lady, she is the only provider in a family of two disabled sisters and a disabled mother. She is 59 years old and has nothing. If she does not go out to work, she gets nothing. In the association, we aim at supporting them," El-Chaaibi told us.
The scavengers organisation are taking action to raise awareness of their role in the community, speaking out in the media and meeting with the local authorities to advocate for their profession.
A social economy in Tunisia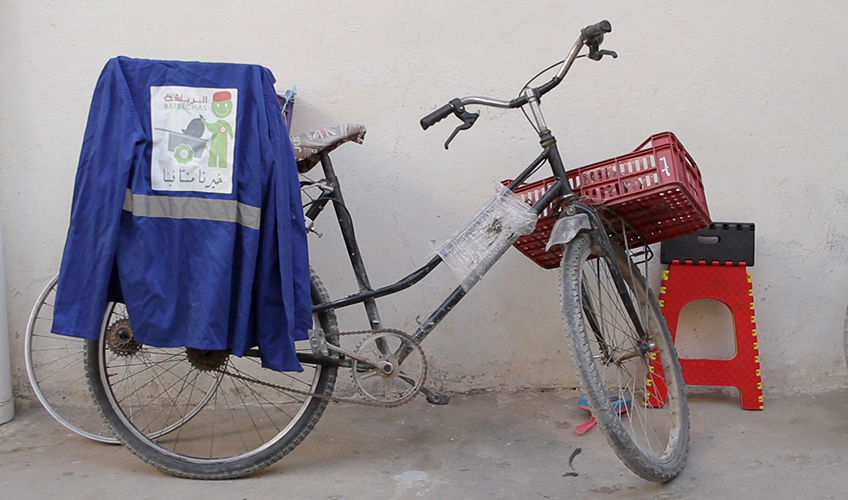 We are supporting the association to create a waste disposal unit based on the principles of a social economy. Plastic collectors are providing a vital service to their community and the state, and their work should be recognised as part of the economy.
By strengthening barbechas' access to basic rights and participation in the economy, we can improve the economic situation for this marginalised group and fight the stigma many of them face from society.
For now, the barbechas collect the recyclable materials and sell it on to bigger collectors who in turn sell it to local factories or export it to China and other destinations where it can be reused. The project hopes to expand the role of the scavengers, so that they can also take the plastic they've collected and have it processed into recycled material that can be sold on at a higher price to companies.
As the barbechas continue their campaign for recognition from the authorities, we hope this is the start of Tunisia opening up to the benefits of the social economy, with projects that benefit society at the same time as giving marginalised groups a chance to have economic independence and involvement.
This is our wish, as members of the association, that authorities recognise us, help us.

Dalila Ayari