Reclaiming the city: Ibrahim's story
Ibrahim is a student nurse living in Tripoli, Lebanon. He volunteers with several local organisations working in deprived and marginalised areas of the city including our partner in Lebanon, UTOPIA.
I have a motto in my life, volunteers are the backbone of the community, without them the world would become a more difficult place to survive.
Dubbed Lebanon's 'second capital,' 57% of Tripoli's population is considered, according to the United Nations, poor or deprived – exacerbated by the protracted Syrian conflict.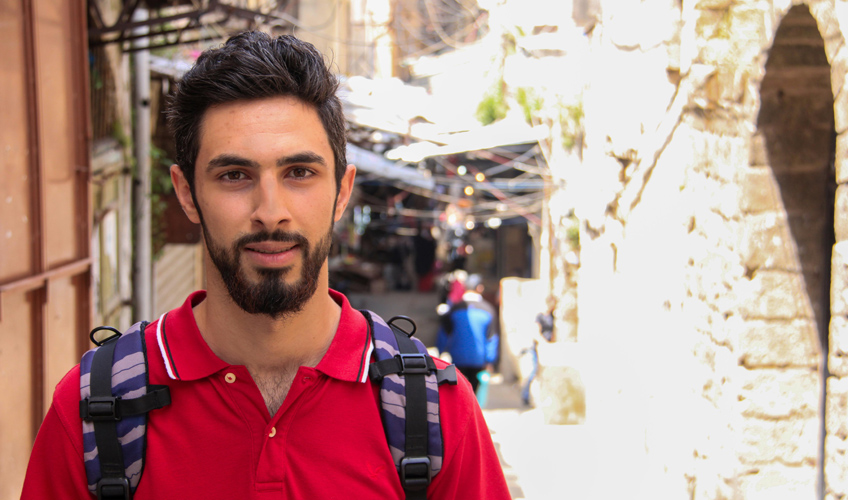 We wanted to help Tripoli get back up on its feet and attract people to visit but we knew that if someone discovered Tripoli all by themselves, they wouldn't be able to find the souks, hammams, or any other place easily!
This is where International Alert, in partnership with UTOPIA, stepped in, inviting young people like Ibrahim to join us to map their neighbourhood. After a successful mapping project in Tunisia, where we trained young people from the deprived and marginalised suburb of Ettadhamen in Tunis to map their local area, we knew that mapping is a great way to empower young people to actively participate as citizens and engage with the local authorities. So, we used what we'd learned to start a new project in Tripoli.
We brought together a group of young people and provided them with background information about mapping worldwide, Alert's work in Tunisia and how young people in Tunis had positively changed their region through mapping. Then we trained them in how to begin mapping out their own neighbourhoods.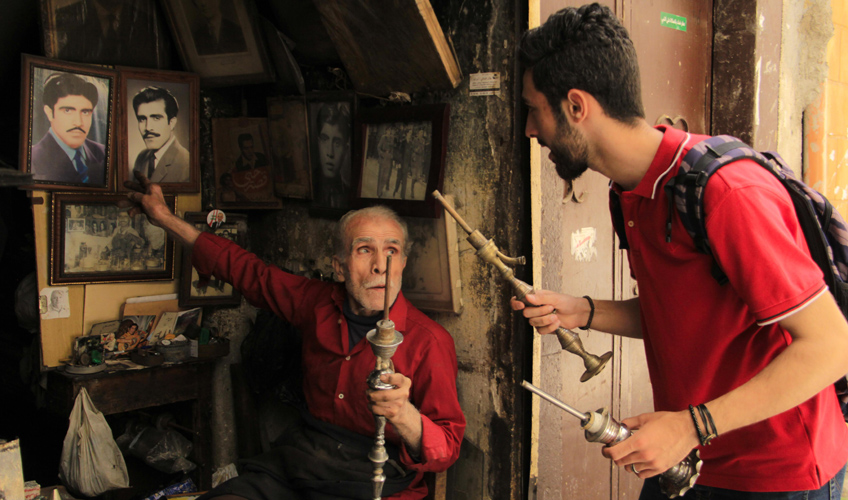 "When Alert told us there's a mapping training, all of us were concerned as no one had the technical ability to work on it. I had a basic idea of mapping as I previously worked as a local guide but the training turned out to be very straightforward and fun! … We then did a tour in the city and started to map the little places like pharmacies, restaurants, local schools and we even added small shops," Ibrahim explains.
When the participants returned to UTOPIA's office after the tour, they went through what they added to the map. "It was great to see how the map was and how it changed afterwards, I could even locate the small hammam my grandfather told me about," Ibrahim tells us.
Those who took part in the exercise were so excited about the initiative they continued to map out their neighbourhood on the weekends. They went to the souks, the citadel, and started to visit stores and talk with shop owners. By mapping out their community, young people are reclaiming and regaining pride in their own city.
The city of Tripoli has so many monuments and landmarks to see, therefore mapping is a great tool to promote its tourism. "By mapping the city, I even got to know the places I didn't know before in Tripoli better," says Ibrahim.
When we started the project, I saw something very different in Tripoli: problems do exist and they need to be addressed but there's kindness and love in this city. I saw the other face of Tripoli.
The mapping is part of our Citizens for Change project which encourages greater social inclusion and works to enable marginalised youth in Tripoli to be more engaged in their communities by getting them involved in volunteering and local activities.
About this project
The Citizens for Change project aims to reduce tensions between Syrian refugees and host communities in deprived parts of the northern Lebanese city of Tripoli.
We will set up local committees and Youth Citizen Action Groups in six deprived areas of Tripoli: Bab Al Tabbaneh, Jabal Mohsen, Kobbeh, Abi Samra, Zahrieh and Bab Al Ramel, and set up a further Youth Citizen Action Group in the relatively more privileged area of New Tripoli.
These groups will support local community projects and activities aimed at tackling tensions between Lebanese and Syrians, including easing pressure on resources. They will also encourage greater social inclusion and enable marginalised youth in Tripoli to be more engaged in their communities by getting them involved in volunteering and local activities.