Putting Tripoli on the map: Ifdal's story
When Ifdal, an architecture student, found out about International Alert's city mapping project in Tripoli, Lebanon, it quickly drew her attention.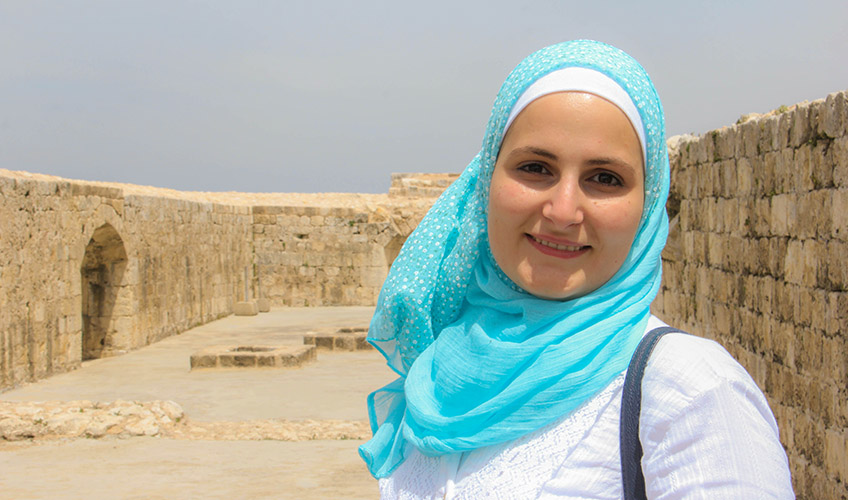 Ifdal wanted to be part of identifying and mapping out key locations in her city, to help change perceptions of Tripoli and the people who live there. Known as Lebanon's 'second capital', 57% of the population of Tripoli are considered according to the United Nations as poor or deprived; a situation worsened by the protracted conflict in Syria.
I believe that all streets and landmarks should be systematically numbered so that everyone can access it on GPS, people from inside and outside Tripoli.
How can maps bring positive change?
"It's very important for me to help my city, to try as Tripoli's daughter to shed light on it. Our city possesses a lot of landmarks: Yes, it is deprived but from this point onwards we should take the lead, as Tripoli's youth, to make our city more visible. It is not only a simple mark-up, but we want to make it more accessible to visitors."
Just like in our previous work in the deprived and marginalised suburb of Ettadhamen in Tunis, Tunisia, and based on what we have learned from it, Alert with our partners UTOPIA trained young people from Tripoli to map their local area. This allows them to reclaim their city, strengthens youth participation and encourages engagement between young people, the community and local authorities.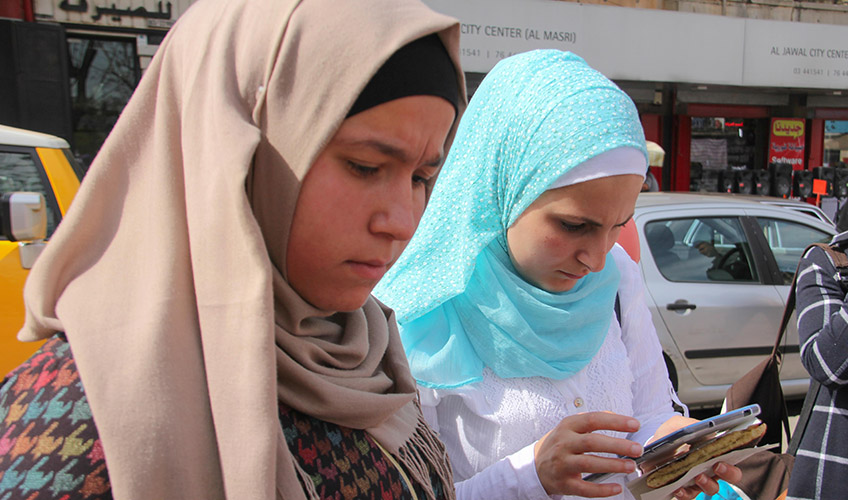 "I know from my architecture work that any region which is not put on the map could become deprived, as no one can access it, know about it nor support it," Ifdal tells us.
Therefore, Ifdal feels this mapping gives young people of Tripoli the opportunity to have a long and lasting positive impact on the city's community.
Ifdal wants the map to help visitors to Tripoli and also people from the city and surrounding areas.
It's just the start for our young volunteers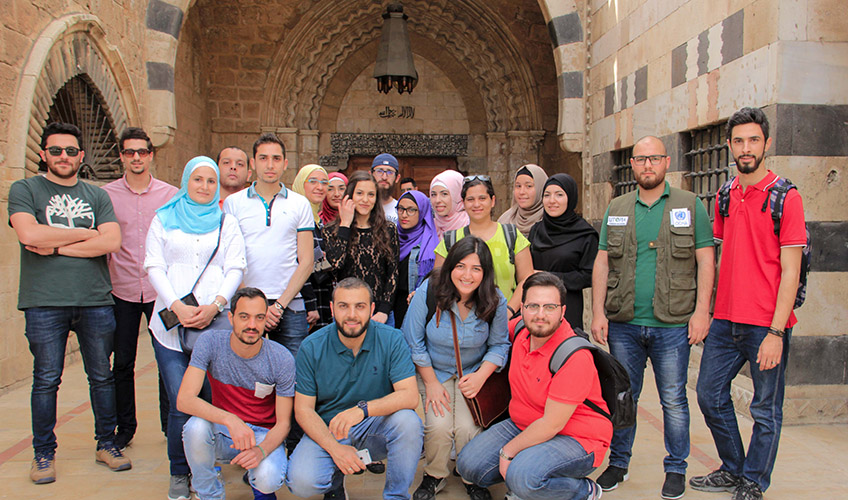 "Mapping all services: hospitals, churches, mosques, monuments, schools, shows everyone that Tripoli has everything, that it's a very beautiful city and you won't be lacking any services here, " added Ifdal.
Since the beginning of the project, Ifdal felt her hopes rise for the future of her city:
We started the project with the support of Alert and UTOPIA, but we will continue this work by ourselves. This is our duty for the prosperity of Tripoli. We started in one or two regions but I hope we can expand the scope of mapping to more areas, I think this is the first step to take for people to get to know Tripoli better.
20-year-old Aya, a business administration student, who also took part in the mapping activities tells us:
This is what we want: we want people to invest in our energy and to help us in changing people's perception of the youth of Tripoli.
About the project
The mapping is part of International Alert Lebanon's Citizens for Change project which encourages greater social inclusion and works to enable marginalised youth in Tripoli to be more engaged in their communities by getting them involved in volunteering and local activities.
We will set up local committees and Youth Citizen Action Groups in six deprived areas of Tripoli: Bab Al Tabbaneh, Jabal Mohsen, Kobbeh, Abi Samra, Zahrieh and Bab Al Ramel, and set up a further Youth Citizen Action Group in the relatively more privileged area of New Tripoli.
These groups will support local community projects and activities aimed at tackling tensions between Lebanese and Syrians, including easing pressure on resources. They will also encourage greater social inclusion and enable marginalised youth in Tripoli to be more engaged in their communities by getting them involved in volunteering and local activities.