Overcoming trauma: Audu's story
Audu was abducted by Boko Haram and lived in captivity for two years before she managed to escape in the middle of the night and was rescued by army officers on patrol.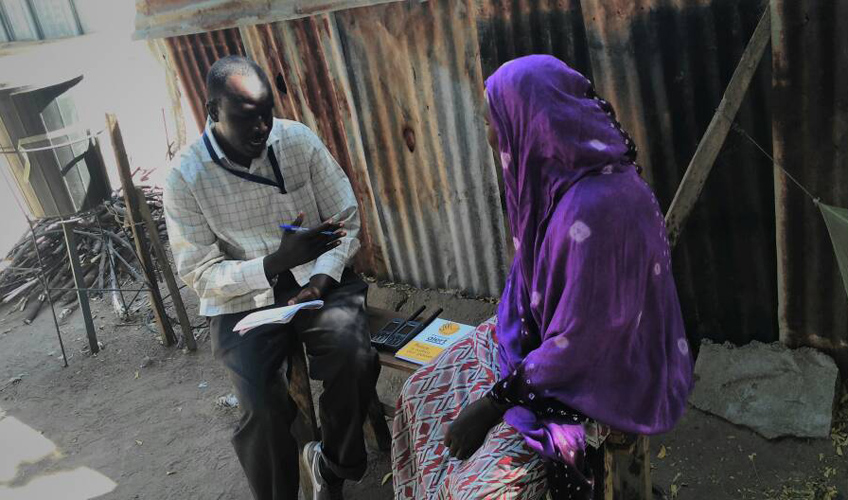 "We hid in one of the dilapidated houses together with our family members. Our father had asked us not to escape to Maiduguri, so we stayed behind while the town was being held by the Boko Haram militants. Later, the militants ransacked all the houses in search of able girls and women, including any valuables they could make use of. In our house, they threatened to kill my father if he did not let us go with them. He refused but they beat him up so badly that he had no option other than succumbing to their request. With my two younger sisters, we were abducted by Boko Haram and separated from our family and made to live in the bush for over 2 years," Audu* recounts her story to us.
According to Audu, Boko Haram had informants within the community who would point out which houses to search to find beautiful women and girls.
Audu lived under Boko Haram captivity in Bama local government area (LGA) for over two years until one day she managed to escape in the middle of the night while the militants were sleeping. With other escapees, she ran all night until they came across some Nigerian army officers on patrol. They were rescued and taken to Bama internally displaced persons (IDP) camp.
Captivity was a very bitter experience because there was no food, and everyone lived in fear. They killed people and punished anyone that misbehaved or violated their rules. I thank God for my life. Now I feel free from Boko Haram punishment.
Following her miraculous escape, Audu began participating in activities run by International Alert and our partners in the IDP camp.
My life has changed and improved in many aspects. I am now advocating for peace and directly involved in preventing the stigmatisation of survivors to foster peace and increase social cohesion in this IDP camp.
"Thanks to International Alert and their partners, the sessions in this IDP camp will go a long way in changing our attitudes to peace and unity in our families and communities. I participated in the support session for women and girls and I learned a lot with regard to reducing stigma and changing the negative attitudes of my people towards survivors of Boko Haram."
Audu had isolated herself from the community, a situation that made her constantly think about the pain of captivity and caused her to have nightmares about her horrific ordeal in the bush. However, today, she feels more confident and interacts with the community without any fears.
"I have strong belief in my faith. If a person admits having committed a sin, repents and asks for forgiveness, I will forgive him in a good faith. That way, we can bury our hate and forge ahead for the interest of peace in our communities."
*Name changed to protect identity
About the project
Supporting vulnerable communities and conflict-sensitive reintegration in northeast Nigeria was a project to help reintegrate survivors of sexual violence by Boko Haram as well as support people internally displaced by the conflict.
International Alert Nigeria worked in three camps for internally displaced people and one host community in Maiduguri, and another community in nearby Bama, to help those affected by the violence reintegrate back into society and move forward with their lives.
This included holding victim support and family dialogue sessions – especially women, girls and children, running public awareness campaigns on stigma reduction, and training local leaders on peacebuilding and non-violent conflict resolution.