Local executives use cutting-edge maps for COVID-19 emergency response
Local chief executives in Lanao del Sur and Maguindanao in southern Philippines are using thematic overlay maps as graphic evidence of the links between COVID-19 hotspots, geophysical hazard areas, and violent conflicts.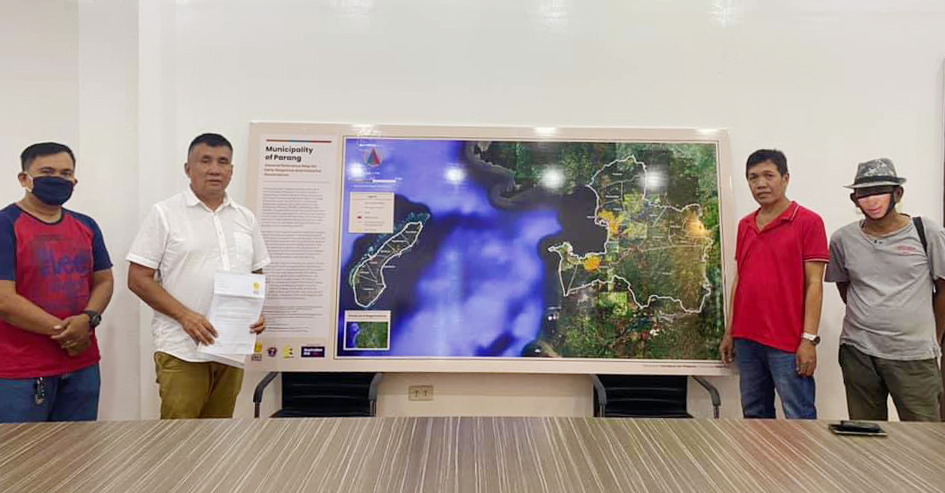 The maps show the spatial features of provincial, municipal, and barangay boundaries, road and river networks, geohazard vulnerabilities, and conflict flashpoints. Places where COVID-19 cases emerge or are concentrated can then be superimposed into these maps, enabling local governments to respond more effectively and quickly to areas and communities where virus infections, local vulnerabilities, and violent tensions and pressures converge.
Availability and access to these cutting-edge maps is opportune in the light of the current public health crisis brought about by the COVID-19 pandemic. The only interagency task force using these advanced maps in the entire Bangsamoro region is the provincial government of Lanao del Sur, and the municipal governments of Marantao, Piagapo, and Saguiaran in the same province, plus the municipal governments of Parang, Barira, Buldon, and Matanog in the province of Maguindanao.
Najib Zacaria, Municipal Disaster Risk Reduction Officer and operations chief of the Interagency Command Center of Marantao in Lanao del Sur reported that the physical maps with satellite imagery helped him and his team identify PUMs and PUIs, visualize and plan out the deployment of basic commodities to the affected communities, and allow medical workers to continuously monitor their health condition.
"The maps also ensured that we were covering all the communities in our outreach areas, thereby preventing complaints and disputes," Zacaria said.
May Quesada, Municipal Planning and Development Officer of Parang, Maguindanao similarly shared that "the maps enabled Barangay Health Emergency Response Team (BHERT) to mark the barangays where the Persons Under Monitoring (PUM) and Persons Under Investigation (PUI) are from and locate the nearest rural health units as possible isolation centers."
The new tools were made possible through the help of International Alert Philippines, which produced the large format printed and digital maps.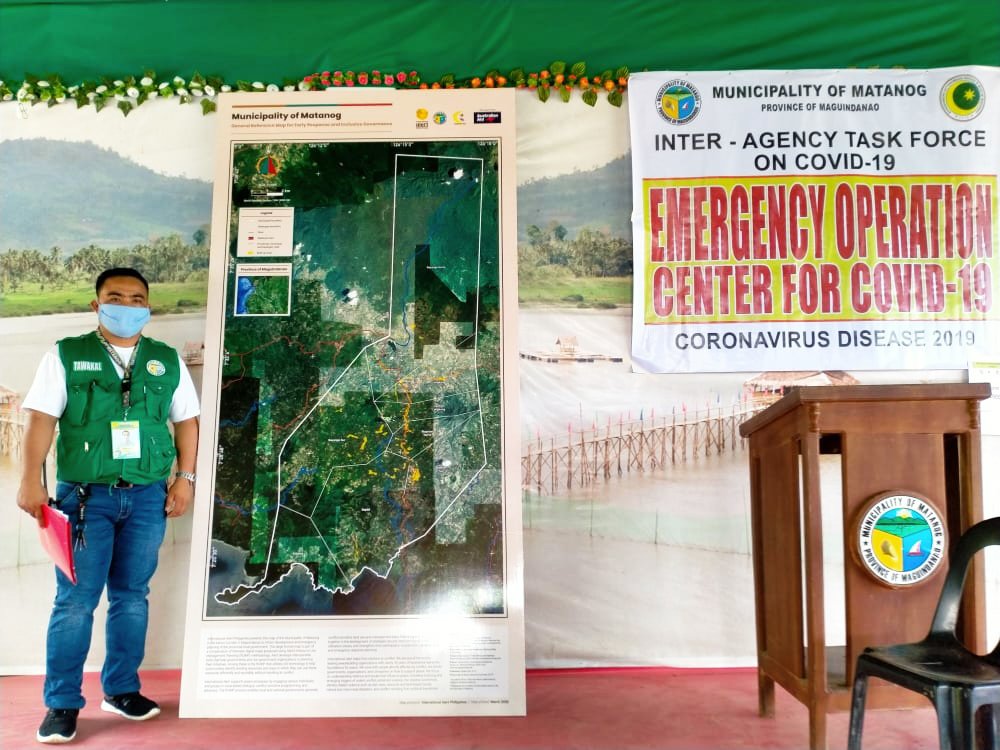 Nikki de la Rosa, International Alert Philippines Country Manager explained that the maps were crafted from the outputs generated during a series of Resource Use and Management Planning (RUMP) workshops conducted in the above-mentioned areas in 2019.
RUMP is a program that enables communities to employ GIS mapping technology in assessing local resources, surface land-related issues, and agree on utilization strategies informed by local conflict dynamics.
"The conflict maps included in the compendium provide information on conflict incidents and causes, whether these are violent extremist incidents, clan wars, illegal-drugs and illegal-weapons related, common crimes, or killings related to political contestation," de la Rosa stated.
Saripada Pacasum, Jr., head of the Early Response Network of Lanao del Sur (ERN-LDS) noted that they are seeing tensions rise because the virus has taken away the capacity of people to earn, deepening the hardship of people in Marawi who are already impoverished by war and displacement. "Credible data should be the backbone of any planning and monitoring activity. The maps will certainly help planners allocate limited human and funding resources well," explained Pacasum.
ERN-LDS is a partner of International Alert. They are a network of local disaster risk reduction officers and volunteers across the province that monitor critical events in their localities and coordinate response to natural and human-induced disasters.
International Alert Philippines has been working alongside local governments in the Bangsamoro on various initiatives including conflict monitoring, conflict sensitive economic governance, and resource management. It receives funding support from the Department of Foreign Affairs and Trade of the Australian Government.