Infographics: Guns, drugs and extremism in the Bangsamoro
Every day, lives are destroyed because of violent conflict. But preventing violence and addressing its root causes are possible.
Since 2013, we have been publishing reports that show the incidence, causes, manifestations, actors and costs of violent conflict in southern Philippines, specifically in the Autonomous Region in Muslim Mindanao (ARMM) and the Davao and Caraga regions.
International Alert Philippines shares granular data and a nuanced analysis of conflict trends with the government, the diplomatic community, businesses, non-governmental organisations and academia in order to help shape policy-making, development programmes, business strategies, peacebuilding approaches and the research agenda in the country.
We have broken down our 2017 report, Guns, drugs and extremism: Bangsamoro's new wars, into an infographic pack, to make it easier for people to share information with their networks and help sharpen discourse, deepen understanding and encourage effective context-based actions on these issues, in order to strive for peace in the region.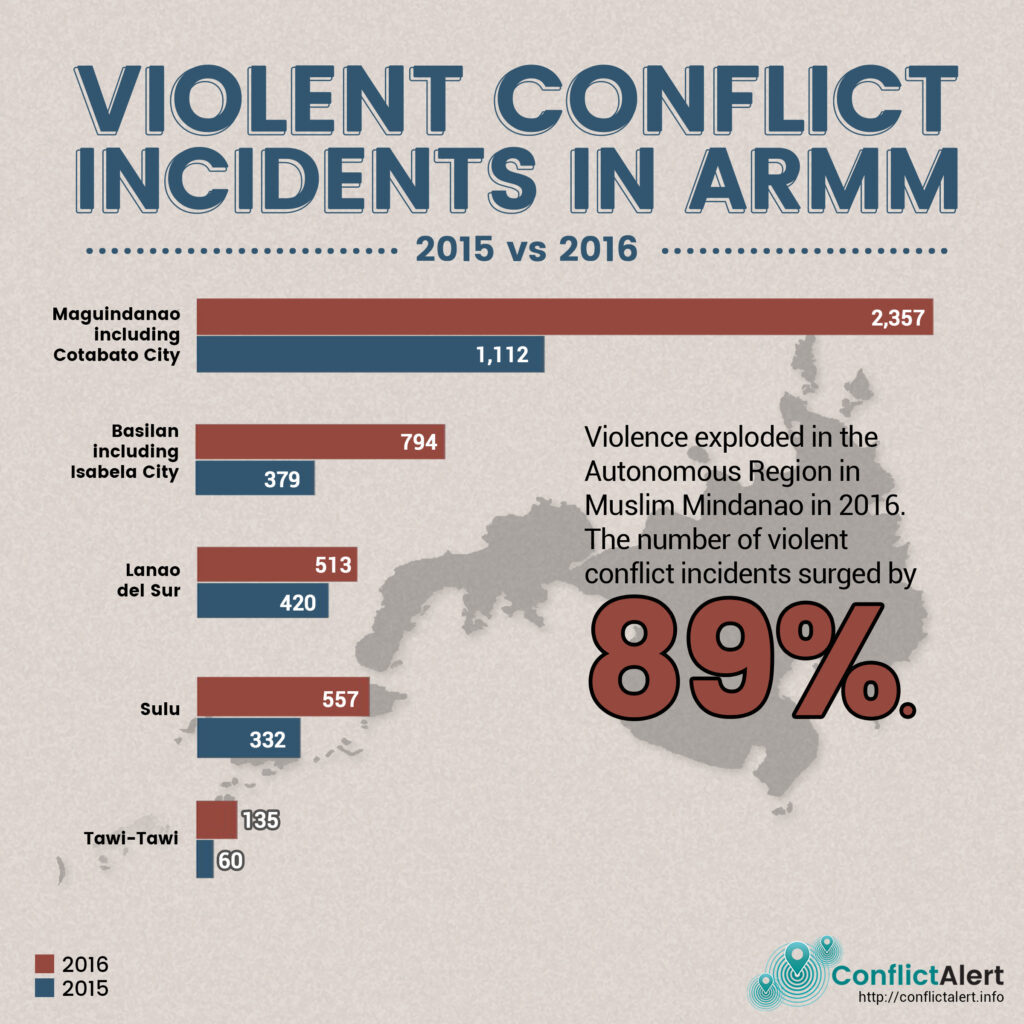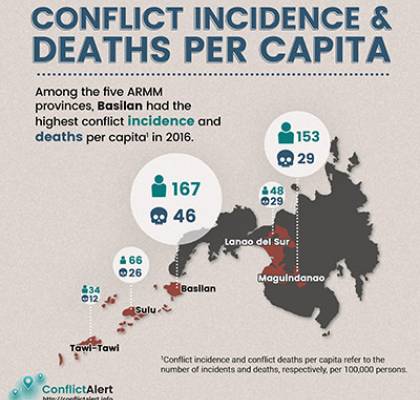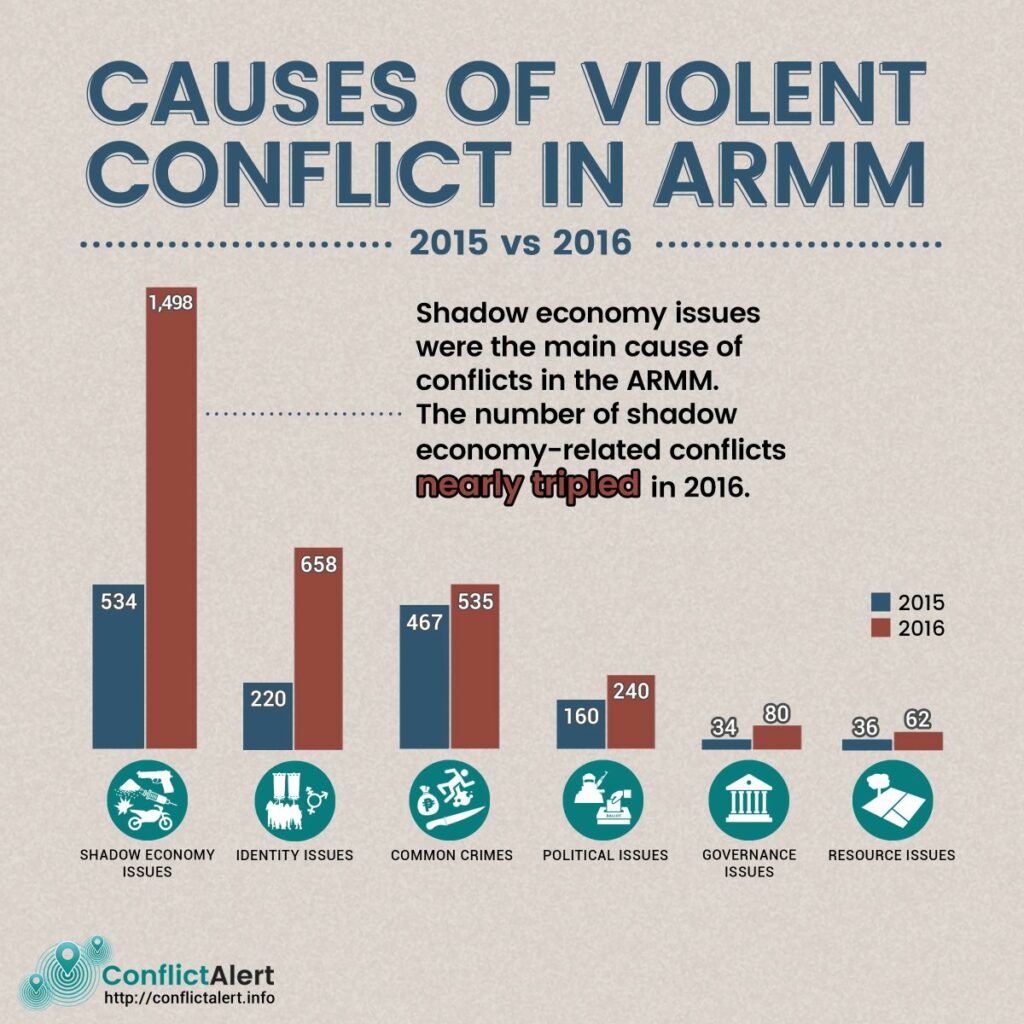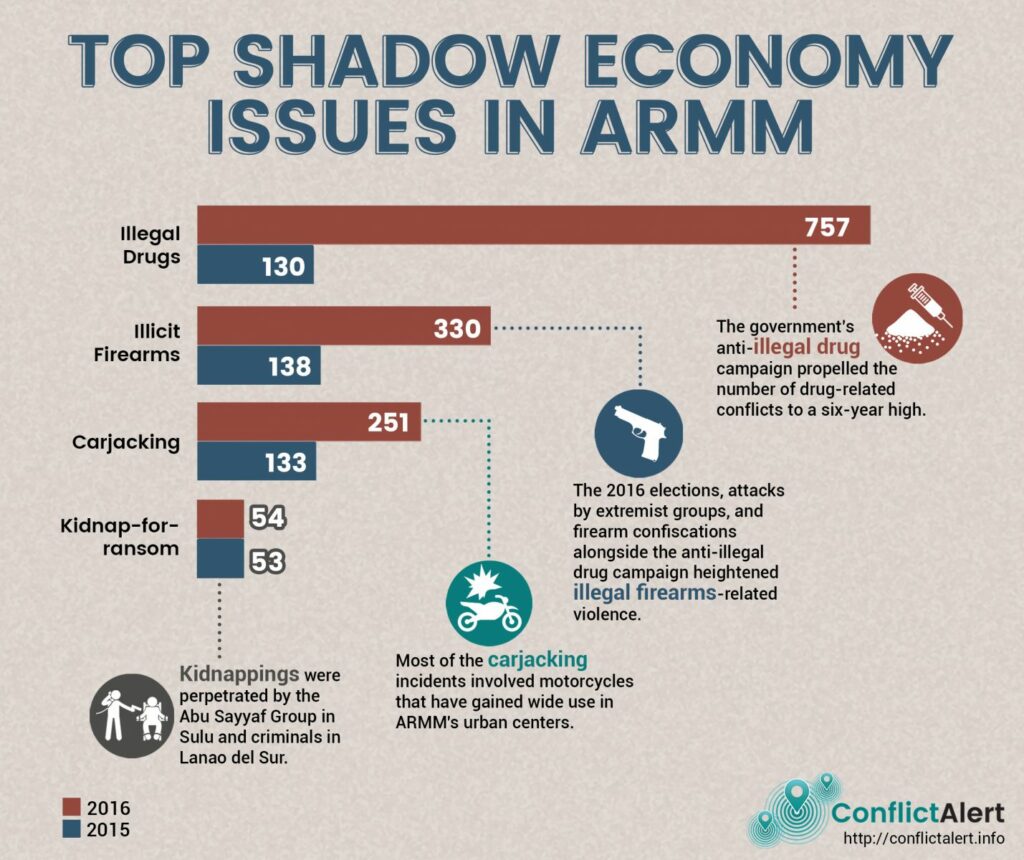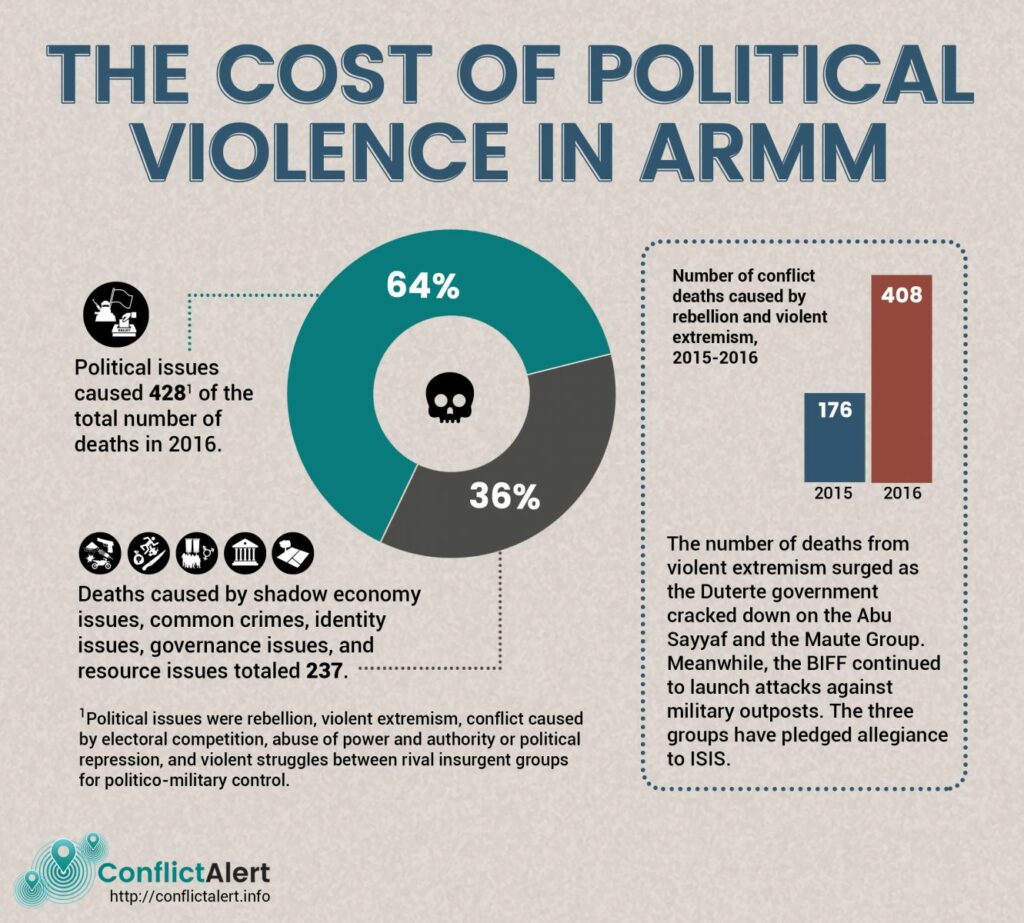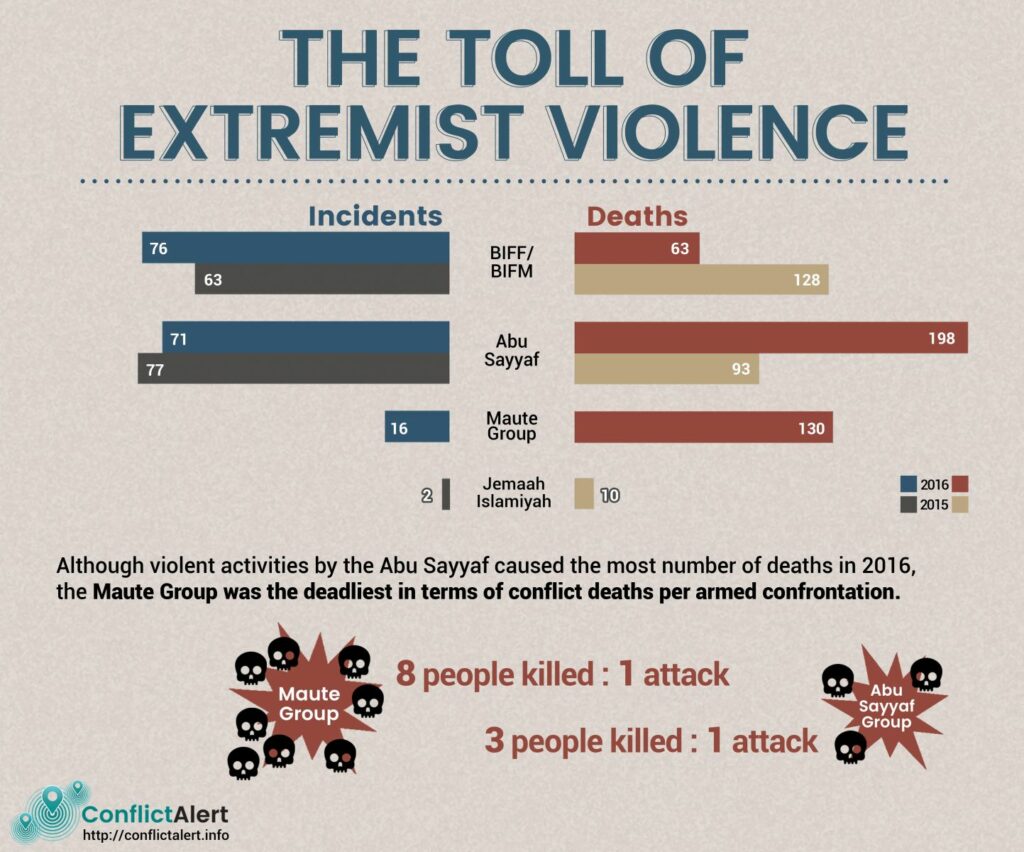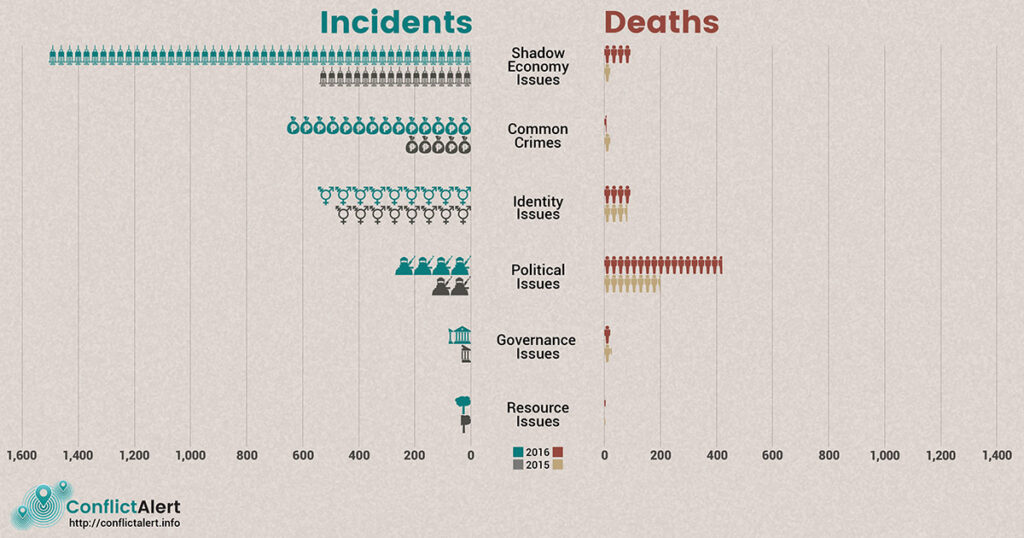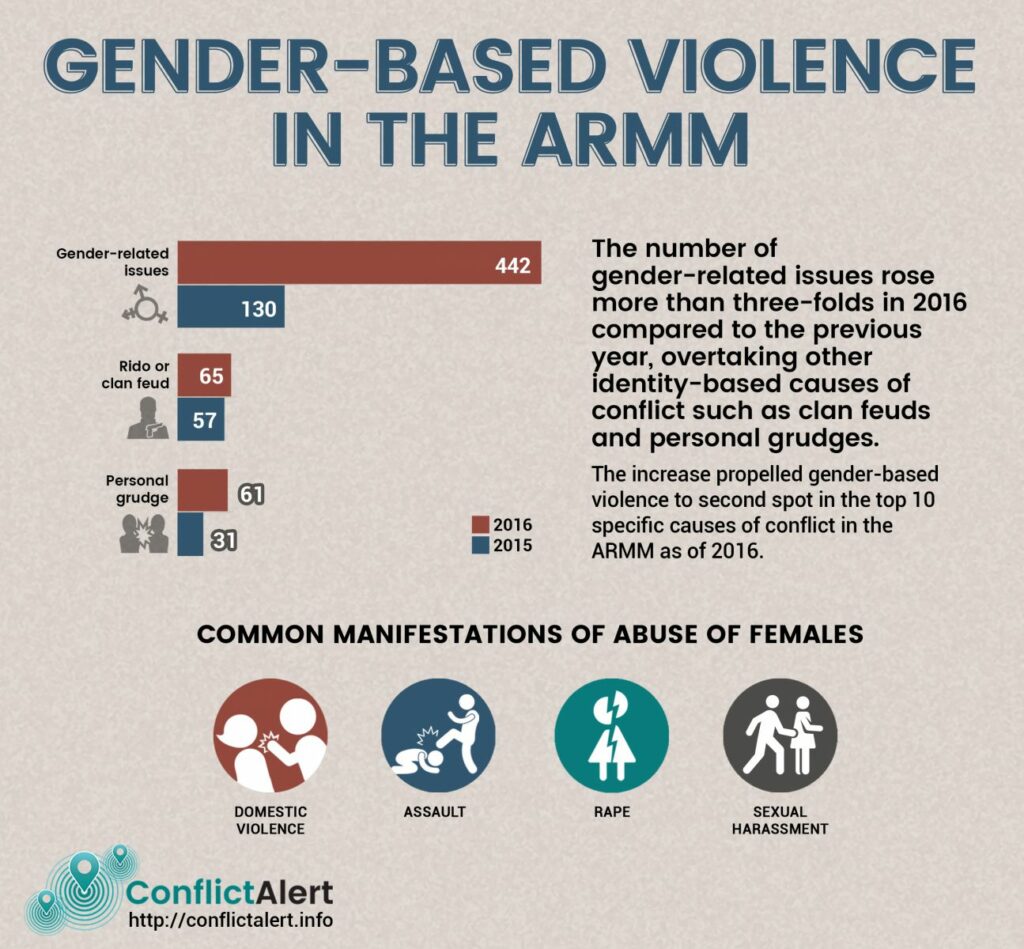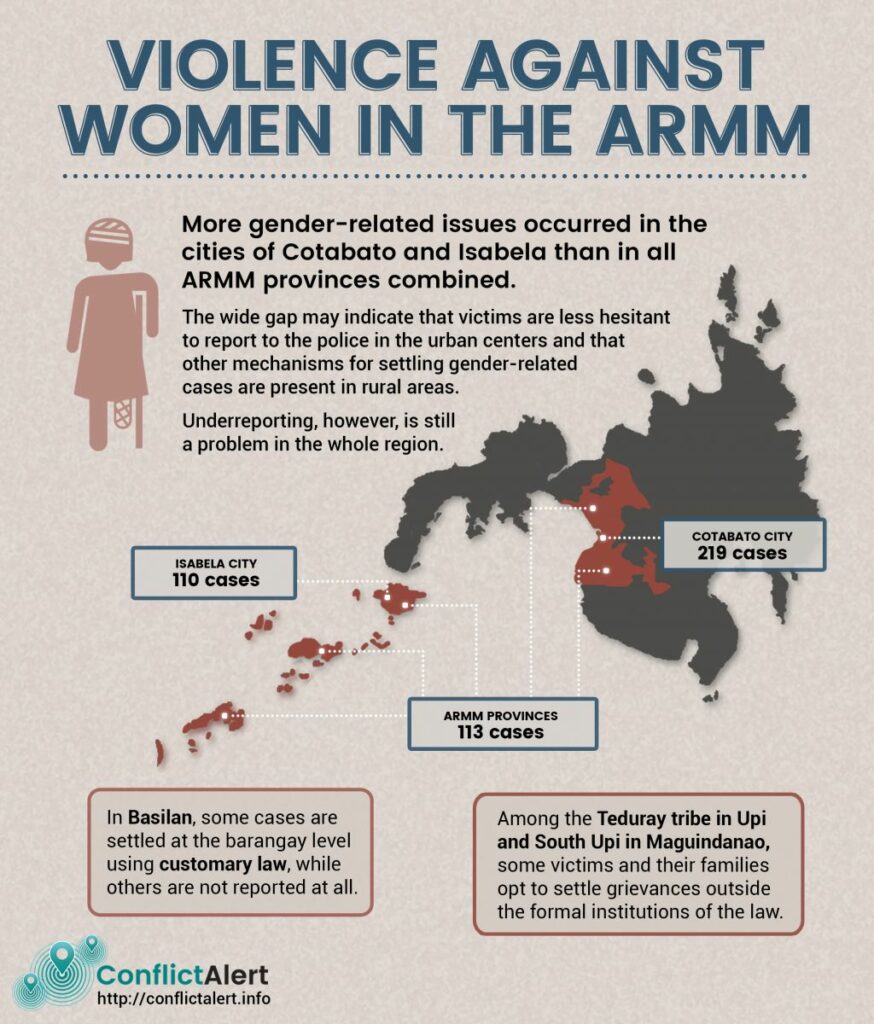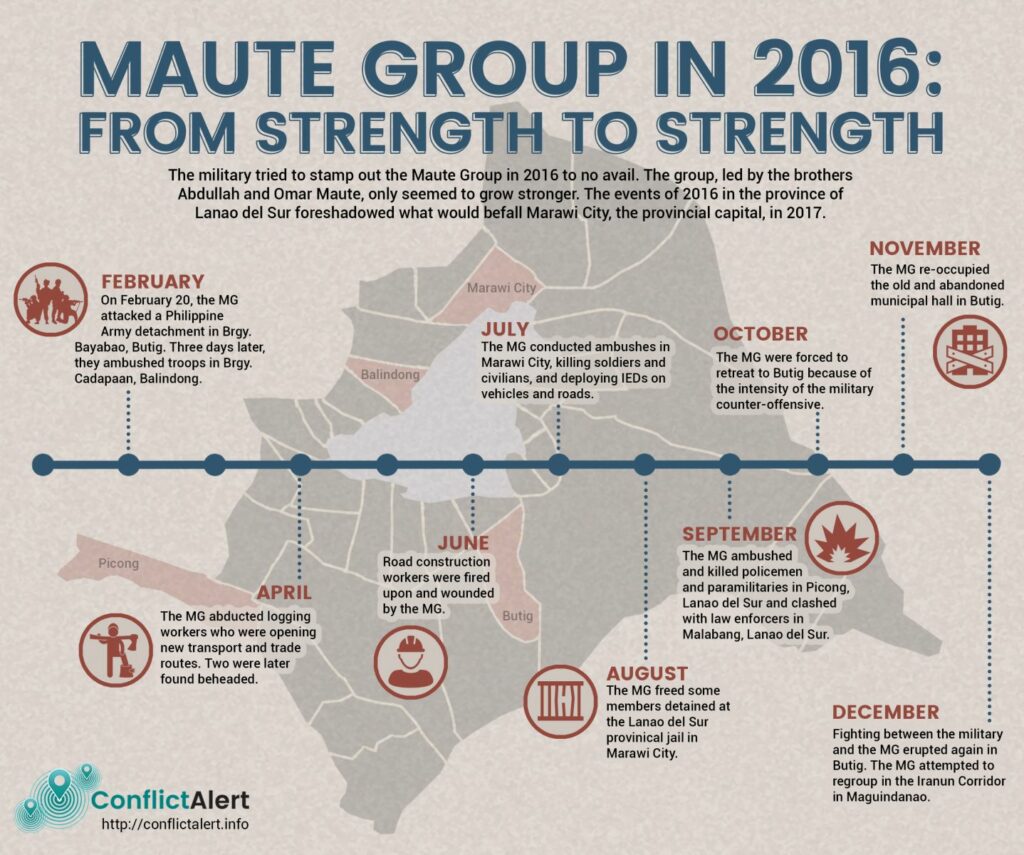 Find out more about our conflict monitoring system, Conflict Alert, at conflictalert.info.
Join the discussion at #UnderstandConflictBuildPeace.