Federalism in Nepal: A country in transition
Nepal transitioned to federalism with the adoption of a new constitution in 2015, bringing a shared sense of hope and optimism to many after more than a decade of political instability, a devastating earthquake and the border blockade between India and Nepal.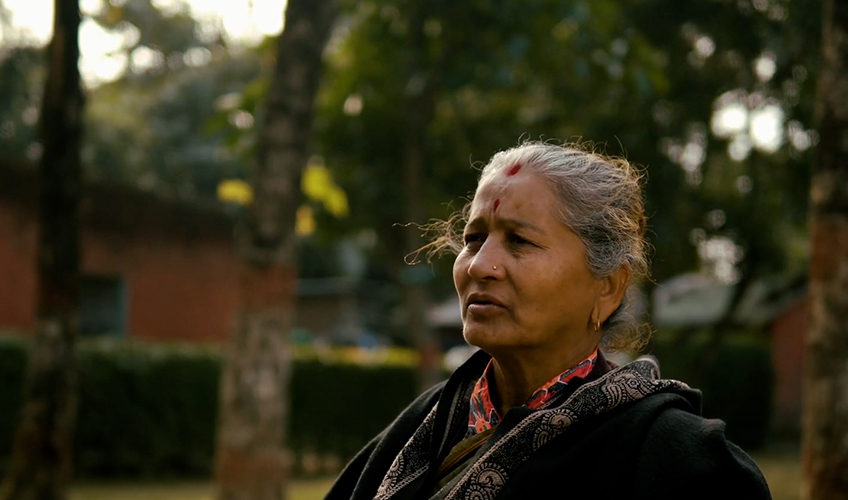 The transition was built on the campaigning of activists calling for proportional and meaningful participation for marginalised communities in a diverse country that had very limited representation of that diversity within government and the institutions that plan inclusive development and access to basic services.
Many argued that this change in government was unnecessary for a small country like Nepal, but the decentralisation of power brought about by the federal state system has reduced the gap between the people and their representatives. However, the question still remains – have the marginalised truly felt the dividends of federalism?
How have marginalised communities experienced federalism?
Hear the experiences of women who have government positions within federal Nepal in our short documentary.
Supporting a collaborative transition to federalism
International Alert's Sundar Shanta Nepal project, funded by the UK's Foreign, Commonwealth and Development Office, aimed to support the implementation of federalism and inclusive peace processes in Nepal by working with marginalised communities, provincial and local government representatives, civil society and the media, to better understand the evolving forms of marginalisation in the context of federalism. By bringing these groups together to collaborate, we learned how federalism could be delivered more inclusively and also helped to achieve several policy reforms, including improving the education of marginalised children (such as Muslims).
Our in-depth research suggests that federalism has opened up new political spaces and opportunities for minority groups like the Madhesi Dalits, Muslims and Tharu people of southern Nepal, but these groups share a sense of both optimism and scepticism regarding how meaningful their participation is.
Tokenism or inclusion?
We learned that while women from Madhesi Dalits, Muslim and Tharus communities were now being included in decision-making mechanisms, including in provincial and local government bodies, some women representatives and their communities felt the positions were tokenistic with some seats being designated to women from certain communities only. This risks further marginalising women's voices and concerns in these spheres of governance.
Our documentary shares experiences of elected representatives being dismissed by their peers. Even women who have been elected to senior positions like Deputy Mayor, have their decisions constantly challenged and questioned. Maya Devi Yadav and Urmila Kori, Ward Members from Kapilvastu Ward 8 told us:
The Ward chairperson himself doesn't give us rights to practice our duties, neither does he give us the information he is supposed to. Now, what can we do? If anything has come to the Ward office, we are not told and come to know from outside sources.
"They question us and ask why you are so interested, sign the papers, take your allowance, and go home. And, when we don't sign, we don't get our allowance."
"We at lower-level positions don't have the power to enforce change. We don't have the capacity to reach a higher position like Mayor, Deputy Mayor, Parliamentarians. There is no value for those who are at lower levels of governance. My heart is breaking since I can't do much, I feel like I shouldn't have done this. At least I wouldn't have to face torture or be talked down to," says Rubina Musalman, Women Committee Member, Lumbini.
Despite this, many also see the evolving federal system of governance as a genuine opportunity to address the long-standing grievances and marginalisation of various groups, regions and genders, and to strengthen good governance and state–citizen relations.
I am a member of the Provincial Assembly and I am gradually learning my roles and responsibilities as a member. I have learnt a lot but still I need to learn more. When a citizen comes to me with their problems, I usually go with them and solve it.
"Before, the citizens couldn't speak with their "mananiya" (elected house members). They would come and go in their vehicles and the citizens didn't have access to them. Now they can come to my house sit with me and talk about their problems." Hon. Sunita Kumari Thater, Provincial Assembly Member, Province 5.
Post-election the peace and conflict context has shifted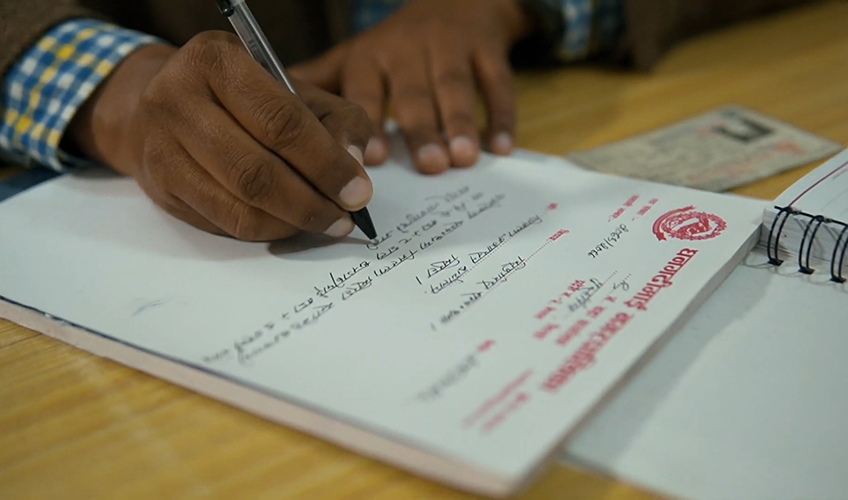 During and following the 2017 elections, power has shifted in Nepal from a central government dominated by men and those in the "upper caste" to become decentralised and more inclusive, affecting the nature of decision-making in politics and society. Peace and conflict dynamics in the country have also changed, in relation to the recent elections and the post-election context, which reflects the need for building the capacity and constituency of the elected representatives from marginalised communities.
There is fear among these newly elected officials that their inability to perform while in government, or the perception of it, will reinforce the dissenting voices of those not in favour of federalism, which could lead to insecurity and instability within government structures and the country. A dominant conflict issue raised throughout our research has been disputes over jurisdiction and resources between the federal, provincial, and local governments. Interventions are needed to create an environment for sensible cooperation and collaboration in consolidating democracy and peace, and institutionalising federalism.
The demand and expectation of the people is high. For 20 years they have felt left behind and now finally, with the elections, with a changing context, it is likely to happen. We have had limited budget and resources, but have tried to fulfil the wishes and needs of the people.
"We have also been working on forming laws and regulations and there are many more to be made but we have to follow the due process according to the constitution which states that the law is made by the federal level, then at the provincial level, after which we can do so at local level. Therefore, we are waiting for the federal and provincial government to implement the laws. Another challenge is that the administrative staff and elected representatives, are not all well trained regarding this new structure. It has been nearly two years and we ourselves are trying to learn and have had the opportunity to coordinate with municipality and different civic organisations to enhance our skills and participated in trainings." Prakash Yonjan, Ward Chairperson, Dhangandhimai.
How can federalism be supported?
Donors and development agencies should support local governments and community organisations to promote and institutionalise inclusive and locally responsive legislation-making processes to ensure that elected officials from marginalised communities can meaningfully undertake their legislative roles and functions.
They can achieve this by working alongside civil society organisations to build the capacity of elected representatives on public speaking, inclusive policy making, conflict sensitivity training and good governance; by working with the media, activists, women's club, youth groups, in some cases religious leaders to organise dialogues between service seekers and service providers; and by working with local media and youth groups to amplify voices from the communities.
The 2015 Constitution of Nepal has ensured participation from all marginalised communities, be it gender, caste or ethnicity, but the idea of federalism is still new for Nepal. There is still a long road ahead to understand what federalism means for Nepal, its implications and how it can be truly inclusive of all voices, but people are still hopeful as federalism has opened the gate to build a better and more peaceful future for all.
Read International Alert's series of research around federalism in Nepal:
Democracy and peace in federal Nepal – Federalism in Nepal Vol. 1
A sense of hope: Understanding post-federal dynamics among marginalised communities in Nepal's Tarai region – Federalism in Nepal Vol. 2
Deepening federalism : Post-federal analysis on marginalised communities in Nepal's Tarai region – Federalism in Nepal Vol. 3
Status and process of law-making in local governments: Reflections from two provinces – Federalism in Nepal Vol. 4
"I can speak": Navigating masculine spaces in federal Nepal – Federalism in Nepal Vol. 5
Fiscal federalism: An analysis of its initial implementation in Nepal – Federalism in Nepal Vol. 6
Consolidating peace through inclusive access to livelihoods in Nepal