Communities resolving conflicts together
In Borem-Inaly, 45 kilometres from Timbuktu, Aminatou, 56, is an active member of a local dialogue forum (commission de mediation) – one of 11 such forums that have been set up in the Mopti, Segou and Timbuktu regions of central and northern Mali.
Funded by the Government of Canada through its Peace and Stabilisation Operations Programme (PSOP), the forums are promoting dialogue between communities, local and regional authorities, and security forces to help address grievances, improve trust and strengthen accountability around security issues locally.
"I will give you an example, recently, as members of the commission de mediation, we visited a remote village by boat, to resolve a conflict between two men who both wanted to be the local chief, or chef coutoumier As we stepped off the boat, we were welcomed by everyone, especially women who said they were very happy to see other women playing this role in their communities. Think about that for a second," said Aminatou.
This project is very important to us. Before the project, our commune was very divided.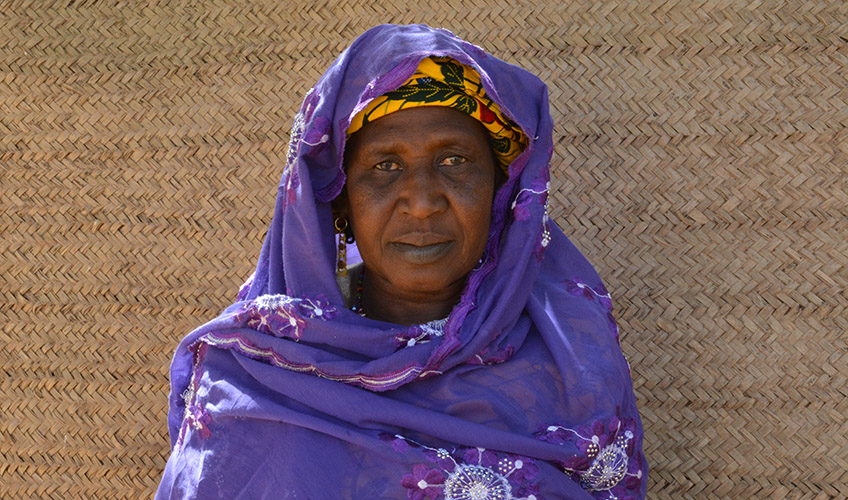 "There were conflicts between communities and between local chiefs. The divisions became normal because we did not have space to talk about what was happening, but the forum has changed all this. With the forum, we are putting the interest of the commune first, and people notice this," she adds.
The project is responding to local conflict dynamics, which are intensifying across central Mali. A brutal armed rebellion in 2012 had far-reaching implications on community relations, especially between different socio-political and ethnic groups. Many citizens from Touareg and Arab backgrounds left the region of Timbuktu to seek refuge in Bamako and in neighbouring countries. From 2014 violence has spread to Mali's central regions, fuelled by and in turn aggravating pre-existing conflicts, especially within Peuhl communities.
"There is no doubt that efforts by security forces to stem the violence post the 2012 conflict were having little success. If anything, the security forces' heavy handedness fuelled allegations of perceived bias against the Peuhl and other minorities. This amplified distrust and stymied effective engagement between communities and security forces," says Marco, Regional Manager, West Africa at International Alert.
Youssouf, Senior Project Officer with International Alert in Mali, co-facilitated a civil-military round table with Alert's national partner, Association Malienne pour le Survie au Sahel (AMSS).
"Our approach is working. One of our recommendations was for security forces to hold open-days and allow the youth to come into their offices in order to begin breaking down barriers between them. We have supported these kinds of actions before with tangible success and hope to continue supporting them," said Youssouf.
Alert is also supporting local dialogue structures that are struggling to make an impact, as well as those that are thriving, in order to encourage debate.
"We have seen a change in ourselves, in our own abilities to accept others and hear what they say. Outside the forum, other people have been touched too. They are learning to accept, see and understand each other better, and this is helping the whole community." says Aminatou.
Including women in the forums demonstrates and reinforces the important role they can play in strengthening peace and security in their communities.
Local men are now seeing local women managing a local conflict that they were not able to change.
"Recently, some people from the village of Beragoungou were so pleased with our mediation, they travelled all the way to our commune, with a sheep, to thank us for our contribution to their community. And I tell you something else: the two men contesting to be chief in our own community are now both participating in our local forum," Aminatou adds.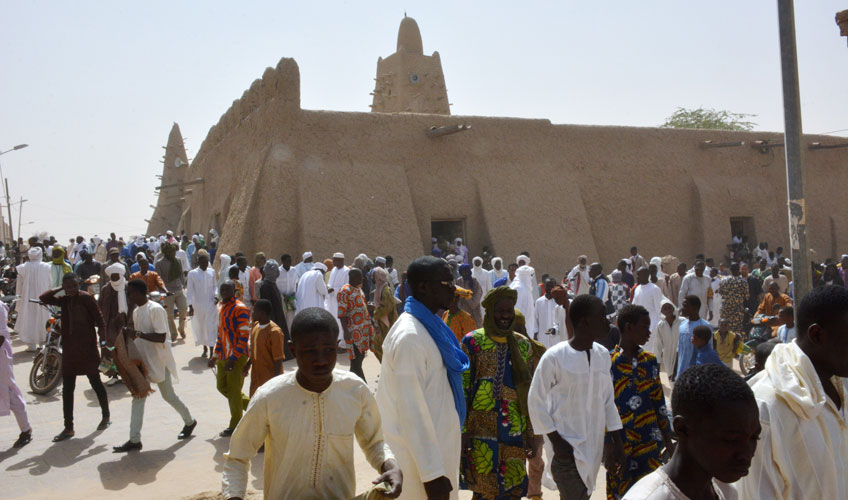 Leila, a school headmistress from Macina in the central region of Segou, and a member of the Macina community forum has this reflection: "This [project] has been a good initiative. At the beginning of the year, we invited the Malian security forces to join our forum, so we could have a dialogue. They were reticent at first, but they now realise that we are not there to judge them. This is how we will begin to understand each other. I have been a member of this forum since it was established in 2017, and I can tell you that relationships between us members have been transformed."
In the forum everyone has the right to speak, and we listen to each other. Everyone is included, and we have rebuilt trust between ourselves.
It is a view she shares with Fatoumata, who works on security governance for a national NGO. "Before the project, I had never sat in the same room as members of security forces. In Mali, women are often frightened of the men in uniform, because they have been victims of their abuses: but this has been a new opportunity [for us]. We will be inviting the forces to contribute to our community forum in Niono. Little by little we can change our perceptions of each other and start to build up trust."
About the project
The 'Strengthening security governance in north and central Mali' project supported conflict transformation and good governance in north and central Mali by building trust, dialogue and accountability between conflict-affected communities, security forces and local authorities. The aim was to turn existing but non-functional or debilitated conflict management structures into permanent multi-stakeholder forums, encouraging debate around the main sources of violence, mitigation strategies and actions.
The one-and-a-half-year project began in December 2016.