Climate change as a trigger of border river conflicts in Central Asia
Climate change and mismanagement of natural resources influence tensions around the world. Yet, the impact of climate change on conflict potential in Central Asia remains understudied.
One of the most serious situations in recent years was related to the allocation of water resources in the disputed border areas of Tajikistan's Sughd region and Kyrgyzstan's Batken region, which led to armed clashes and scores of casualties in April 2021. Earlier agreements on water allocation are periodically violated by both sides, causing a loss of trust, especially at the local level.
These events confirmed that disputes over water and other natural resources could become a serious political threat to the stability of the region and that countries can no longer postpone joint solutions to managing shared resources.
Regional dialogue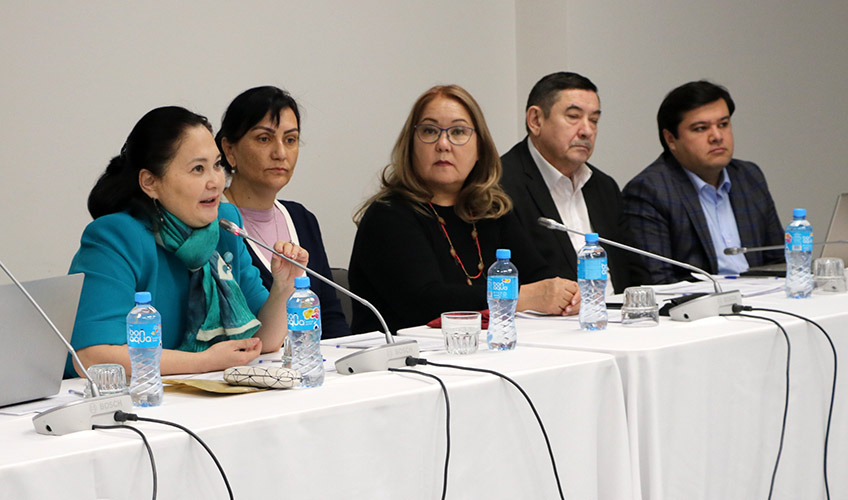 International Alert's offices in Kyrgyzstan and Tajikistan teamed up with Kazakh civil society organisation ARGO to create a research team to study the impact of climate change on conflict dynamics in transboundary river basins. The research focused on three areas: the Almaty and Zhambyl regions of Kazakhstan; the Batken, Talas and Chui regions of Kyrgyzstan; and the Sughd region of Tajikistan.
The preliminary results were shared with climate change and peacebuilding experts from all three countries through a dialogue platform. This was the first time such a dialogue platform had been created involving researchers and independent climate change and conflict experts, representatives of government agencies, local authorities and representatives of local associations.
The meetings were an important first step in discussing climate change issues in terms of conflict sensitivity and conflict potential between those on the frontline in the region, many of whom had not had the opportunity to meet previously.
Risks of tensions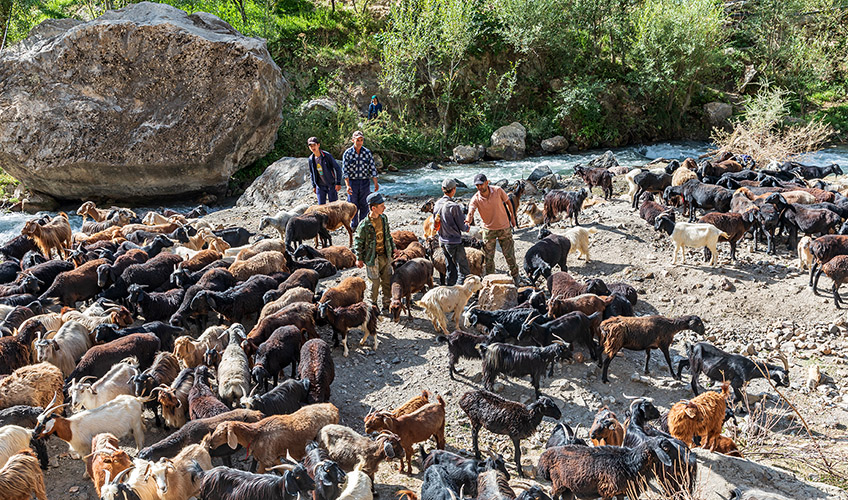 After the collapse of the Soviet Union, the newly independent states of Central Asia continued to cooperate on old treaties and agreements, including provisions on water allocation in transboundary rivers. However, much has changed over the last 30 years: population density, the amount of irrigated land, the condition of irrigation systems, and more.
Our field studies in the Zhambyl region of Kazakhstan and the Talas and Chui regions of Kyrgyzstan identified pockets of potential tension among rural communities, primarily related to water scarcity for agriculture, including:
reduced water flows into rivers from their tributaries over the last decade;
unfairness in water allocations from transboundary rivers between Kazakhstan and Kyrgyzstan, especially during the growing season;
absence of reliable, timely and complete information on river flow distribution among the water authorities of Kazakhstan and Kyrgyzstan;
non-effective use of water resources through mass (and expanding) cultivation of moisture-loving crops, such as beets, beans and onions;
development of agricultural production without using water-saving technologies; and
significant losses at irrigation facilities that require reconstruction and repair.
Worsening water shortages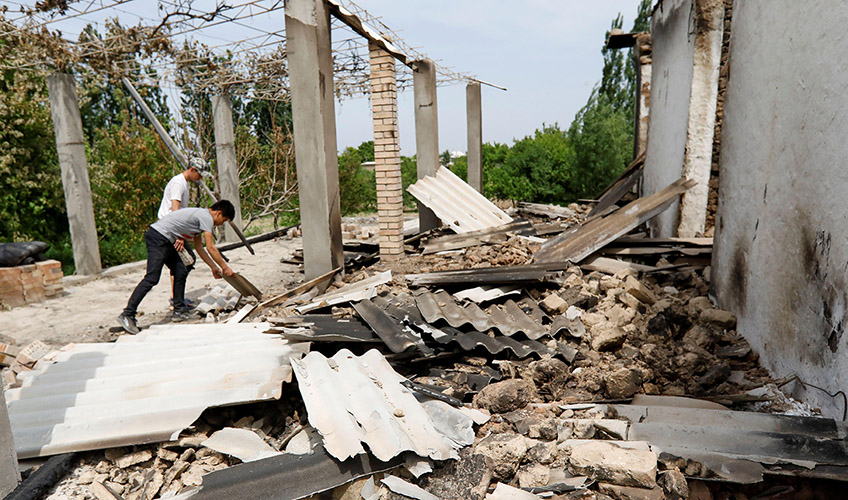 In the summer of 2021, a water shortage occurred in the border areas, particularly in valleys, due to rising temperatures and a sharp decrease in river flow.
In Kazakhstan, the mass death of horses, cows and sheep due to a lack of water and fodder in Mangistau and Kyzylorda caused extreme public concern. While in the border area of Zhambyl, scarcity of water for irrigation is a constant worry.
In Kyrgyzstan, water shortages in June 2021 led hundreds of farmers in the Chui region to publicly protest against the government and block the major Bishkek-Osh highway.
In Tajikistan, drought contributed to a lack of fodder, decreased yields and desertification of pasture. Though officials attributed this more to the inequitable distribution of pasture land.
Many experts suggest that Kyrgyzstan and Tajikistan do have sufficient water and that current disputes are the result of poor water management and degradation of local water infrastructure.
Transboundary water infrastructure is located in disputed areas and neither state is taking the responsibility to invest and maintain it. However, attempts by residents to repair the infrastructure themselves provoke a negative reaction from the border villages on the other side. Moreover, the system of Water User Associations in Sughd and Batken has not yet lived up to its expectations, reducing the ability of local authorities to break free of the status quo.
The shared analysis, agreed on by participants on all sides, strongly suggests that the growing impact of climate change will increase tensions in border areas.
The recommendations generated by the dialogue platform are a very important step in helping governments, local authorities and communities become more responsive to climate change conflicts and provide technical expertise and data to inform policy, as well as climate change adaptation and mitigation programmes.
About the project
This work is part of our project, 'Regional constructive dialogue on climate change in Central Asia', which brought together Central Asia experts in conflict and climate change from Kazakhstan, Kyrgyzstan and Tajikistan to analyse key environmental issues in border areas between the three countries and undertake field research in three regions (Jambyl-Talas, Almaty-Chuy, Sughd-Batken) on the environmental situation and its impact on conflict dynamics.
By creating a civil society expert council on climate change, disaster and conflict preparedness, we complement higher-level dialogue on the governmental level, taking into account political sensitivity and ongoing conflicts in border areas.