Aspiring writer: Mostapha's story
Karim, a facilitator from our Peace Education project, run with Basmeh and Zeitooneh in Shatila refugee camp in Lebanon, shares Mostapha's story with us.
"Mostapha* is an 11-year-old Syrian boy who, when he first joined the Peace Education sessions, was extremely shy, introverted and didn't seem to feel comfortable with himself. He refused to express his emotions or share any aspect of his life with anybody, whether it was something amusing or sad.
After many sessions of trying to break the ice and getting him more involved in activities, I noticed that he was becoming more interested in physical activities we organised (such as playback theatre and body expression). Slowly he started to express his thoughts and feelings using his body during the break with a few of the other children who attend the sessions.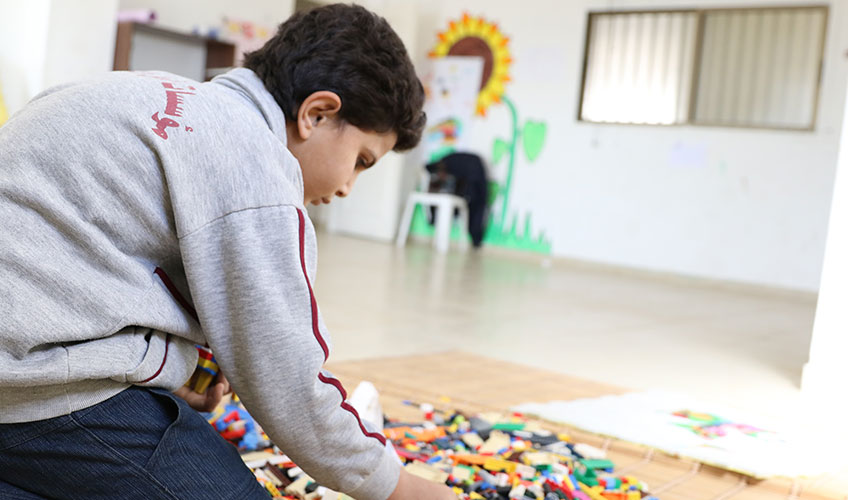 Soon enough Mostapha started interacting with the wider group more and even shared his passion for acting with us all. We saw this develop further when another facilitator gave the children a theatrical exercise task, where they were asked to express themselves using their body without talking. This was the first time Mostapha felt comfortable enough to participate in the activities, he even asked to go on stage several times.
At the end of the sessions, Mostapha started to share his ideas, emotions and stories about his background and history.
The Peace Education program helped Mostapha find a place where he felt comfortable enough to get out of the box he used to stay hidden in.
He wrote a short theatre play with the group called 'friends' and was excited to prepare for the social initiative where he presented a great performance."
Mostapha's mother also tells us of the transformation she saw in her son after he attended the Peace Education sessions.
"He was extremely quiet but aggressive before he joined the sessions. Always shy, he didn't speak to anyone and kept his emotions to himself. His only friend was his cousin.
I decided to enroll him in the Peace Education sessions because I wanted him to explore new things. Things he couldn't at the time because he wasn't attending school, instead he was always at home, which made the situation worse.
The more he attended the sessions, the more I could see him change. He has become calmer, his personality has started to grow, he comes home looking happy and enthusiastic, he has developed many communication skills and he started to love the new school I enrolled him in.
Now, he plays at home and invents games to entertain himself, he even writes and draws.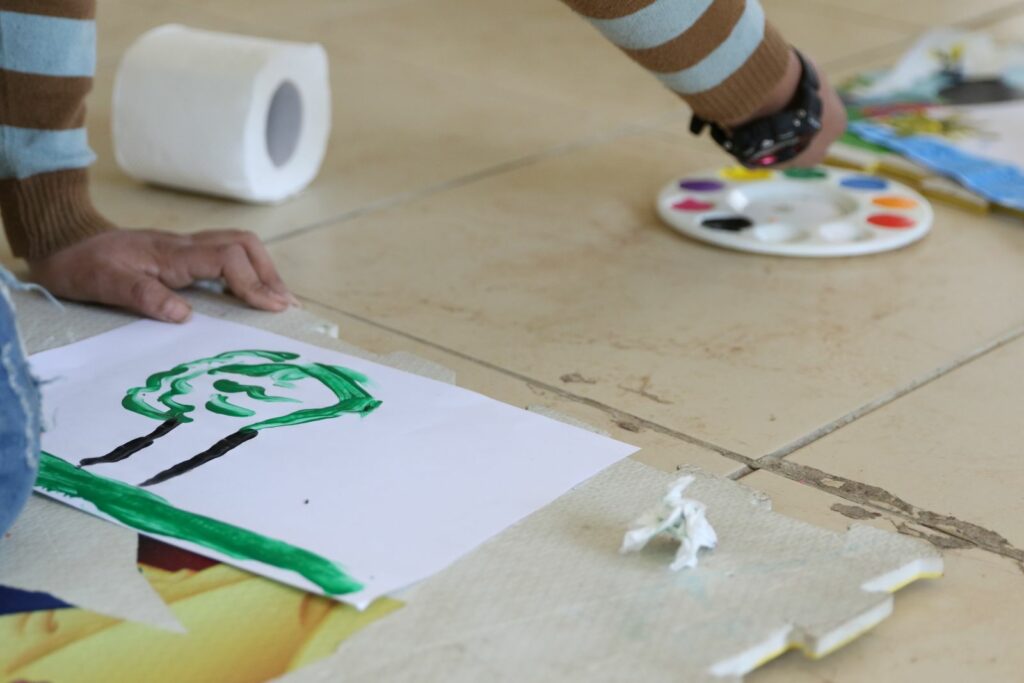 The biggest change that I have seen in him is that he has become wiser – he listens to me and to his father, and now we are able to discuss things together without Mostapha being violent or aggressive. He used to hit his siblings, now he respects them. Mostapha isn't the only one who has changed, we've all changed with him, without noticing it.
I want him to study and develop more. He's smart. I'm happy. He understands himself and us more now."
About the project
Our peace education project aims to increase knowledge on the factors that make young Syrians vulnerable to recruitment by violent extremist groups and to assess how peace education can reduce this vulnerability. We are exploring this issue through field research in Syria, Turkey and Lebanon and by working through local partner organisations in diverse communities across the Middle East.
The radicalisation of Syrian children and young people within Syria and in neighbouring countries represents a growing challenge to peace. Young people are increasingly vulnerable to exploitation by extremist groups, and yet, beyond anecdotal evidence, there is little understanding of what makes people vulnerable and how education projects can prevent radicalisation. This project seeks to address this gap.
Thank you to The Body Shop for their support for this work in Shatila refugee camp in Lebanon.
*name changed