A peacebuilder's story: Fatmawati, Philippines
We believe that peace requires the equal participation of all members of society, including men, women, girls, boys and gender minorities.
Today we meet Fatmawati, who is the founder of the Lupah Sug Bangsamoro Women Association Inc., one of International Alert Philippines' NGO partners, which is based in Sulu, Mindanao.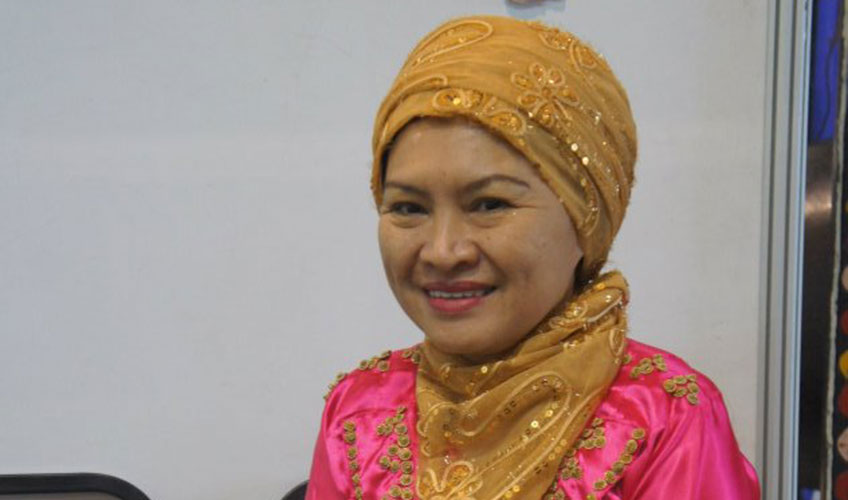 Why did you decide to work in peacebuilding?
I am a community development worker before anything else. My home island is considered a conflict-affected and conflict-prone area. My development work has to address this conflict, because without peace, development will not take root. I want to do something for my people, the Tausug, who have seen and experienced nothing but conflict and poverty.
Why is International Women's Day important to you?
International Women's Day is important to remind everyone of women's rights and the need to advance the situation of women. In Sulu's Tausug society, women have to deal with the compounded challenge of a patriarchal and tribal society and of being Muslims. In such a milieu, International Women's Day is important not only to highlight the needs of Tausug women but also their contributions as agents of change in their communities. Through our collective struggle to build an equitable society, the Tausug women have been transformed into agents of change and from victims of conflict to empowered women and peacebuilders in their communities.
Why in your opinion is gender equality important for peacebuilding?
Peace requires men and women to work together. In a patriarchal society, men make the decisions but women also need to be involved in peacebuilding because they are equally affected by conflict. The peace dividends must be shared equally between them as well.
What has been your proudest moment as a peacebuilder to date?
When I see the Sulu women – also men for that matter – whom I've mentored to become capable professionals, and when I see them gainfully employed, I feel very proud knowing that I helped capacitate them. At the end of the day, I just want to help my people, to learn with them, and bridge them to meaningfully engage the mainstream. This, I believe, will help reduce conflicts and slowly build the foundations for a sustained peace.