Shahribonu Shonasimova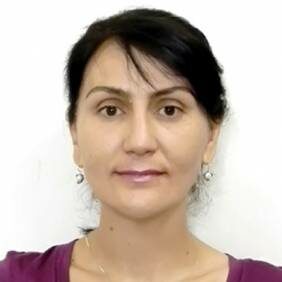 Former Country Representative, Tajikistan
Shahribonu was overseeing the overall implementation of Alert's programmes in Tajikistan. Ensuring the delivery of all commitments and the implementation of all activities as required by the donor contracts and agreements.
She managed and communicated Alert's presence in Tajikistan, including building and maintaining relations with authorities and other key stakeholders. Shahribonu also helped to develop effective working relationships with international and local partner organisations based in the region, established a solid network of contacts and collaborators.
Shahribonu has over 18 years' experience working with international organisations in Tajikistan and over 12 years of leadership experience. Her professional expertise is in research, gender equality, Sexual and gender-based violence, community mobilisation and human rights.
Before joining Alert she worked with the Aga Khan Development Network (AKDN), Act Central Asia – representative office of Christian Aid UK in Central Asia and undertook consultancies with United Nations Population Fund (UNFPA), UNICEF and the Organization for Security and Co-operation in Europe (OSCE).
She holds a BA Honors in Oriental Philology.