Layal Assaad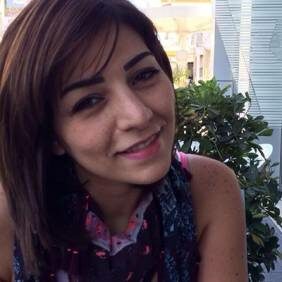 Design, Monitoring, Evaluation and Learning Manager, Lebanon
Layal supports and accompanies the design, planning, use and strengthening of monitoring, evaluation and learning processes in our Lebanon programme. She coaches and leads on the monitoring, evaluation and learning activities among local partners and NGOs as part of our work on social stability. She has also participated in developing the conflict sensitivity model within Lebanon projects, which included developing toolkits and learning documents.
She has around 12 years of experience in the fields of human rights, conflict resolution, peacebuilding, memory and reconciliation, as well as youth and women empowerment and participation in public life. Before joining Alert in July 2016, she worked as a Grants Making Programme Officer at the Arab Human Rights Fund, and she has managed peacebuilding, developmental and capacity-building projects in different organisations. She has experienced working in different political and cultural backgrounds, covering Lebanese, Palestinian and Syrian refugee contexts.
She is a certified life coach and holds an MA in Political Sciences and International Relations from La Sagesse university in Beirut. Her MA final project was on preventing violent extremism through civic engagement, livelihood and peacebuilding activities for youth.
She is also a Board Member for the local NGO, Fighters for Peace.