Betty Mutesi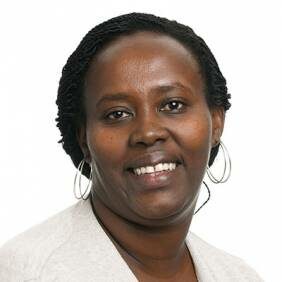 Regional Director, Africa
Betty Mutesi is the Regional Director for International Alert's work across the Africa region. She has over 17 years of experience working on peacebuilding, governance and human rights.
Betty holds Bachelor's in Law from University of Rwanda, Diploma in Transitional Justice studies from University of Cape Town and a Masters in Peace studies and Development from University of Jaume 1 of Spain.
She previously worked for the Rwanda Governance Board, Ministry of Finance and Economic Planning and the International Criminal Court in the Hague.
Betty is the Founder and President of the Hope for Rwanda organisation, Advisory Board Member (UK) at Rights for Time, and since 2009 she has served as the Honorary Consul for the Kingdom of Spain in Rwanda.