Ariane Inkesha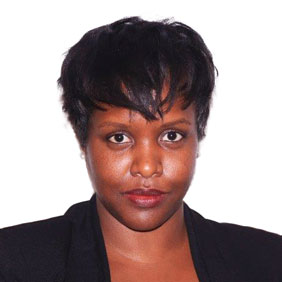 Country Director, Rwanda
Ariane joined International Alert as Country Director, Rwanda in June 2023. She leads the development of our peacebuilding work in Rwanda, including outreach and relationship development with key strategic partners and donors, mapping and pursuing areas of strategic growth, and ensuring programming quality in existing initiatives. She also supports the development of our Great Lakes programming in partnership with other regional teams.
An international peacebuilder, Ariane brings to Alert over 15 years of progressive experience in post-conflict contexts at the global level. With expertise in participatory governance, prevention of violent extremism, community dialogue, and youth engagement. She has made significant contributions to peace processes, both at the local and international levels, through her involvement with organizations such as IRDP, Interpeace, and DCAF.
She holds a master's degree in Information and Communication Sciences from Université Lumière in Lyon, France and is currently pursuing a master's degree in International Relations at Queen Mary University in London, England.