Sai Syn Hwam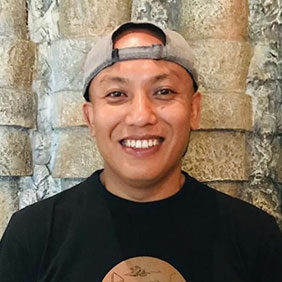 Country Representative, Myanmar
Sai joined International Alert in August 2021 as the Country Representative for Myanmar.  He comes to us with a breadth of experience in humanitarian response, peace and security.
Over the past 12 years his professional experience includes managing humanitarian response in conflict-affected areas in Myanmar such as Shan, Kachin, Rakhine and Magway. Sai has worked as Regional Coordinator for the Humanitarian Assistance and Resilience Program Facility (HARP-F), Assistant Field Officer for United Nations High Commissioner for Refugee (UNHCR), Humanitarian Programme Manager for Save the Children International (SCI), and Project Coordinator for Medical Emergency Relief International (MERLIN).
He recently conducted a multi-country research on the state of 'Localisation in Myanmar' and supported national and local NGOs in developing their organisational policies and procedures.
He is a graduate from the UN-mandated University for Peace and MIT obtaining a double Masters in Peace and Conflict studies. He also has a degree in Political Science from the Ateneo De Manila University in the Philippines. Research wise, Sai has conducted a project on documenting community-based restorative justice processes after the Khmer Rouge genocide in Cambodia.