Farkhod Abdurakhmonov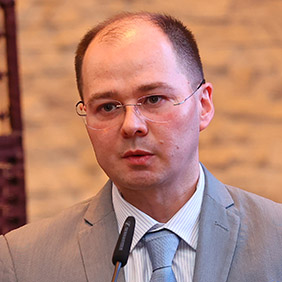 Head of Tajikistan country office and Central Asia Programmes Manager
Farkhod leads International Alert's country office in Tajikistan and manages our peacebuilding portfolio in Central Asia.
He has over 20 years of experience in the United Nations, OSCE and leading international NGOs. He is a widely recognised practitioner in programme management, policy development and resource mobilisation, with thematic expertise in the environment and climate change.
Prior to joining Alert, Farkhod served as the Senior Advisor at the OSCE Special Monitoring Mission to Ukraine (2018-2022).
As the Country Director of the Central Asian Regional Environmental Center in Tajikistan (2014-2018), he spearheaded programme development and partnership building, positioning the organisation as the leading actor in environmental and climate change in Central Asia.
At the United Nations Economic Commission for Europe (UNECE) (2013-2014) and OSCE Programme Office in Tajikistan (2002-2013), he supported policy design in multiple climate change areas, including on transboundary water cooperation and food-water-energy nexus, built national capacities, and established partnerships, including through intergovernmental platforms.
Farkhod holds a master's degree in environmental economics and integrated water resource management and an MA in law. He is the author of numerous expert publications. He is fluent in Tajik, Russian, Turkish and English.